Let's start by creating a new environment in the Power Platform. Follow the steps and images below:
STEP 1:
Go to https://make.powerapps.com/ and log in with your Microsoft credentials.
From the top right corner of the screen, click the cogwheel –icon.
Go to "Admin center"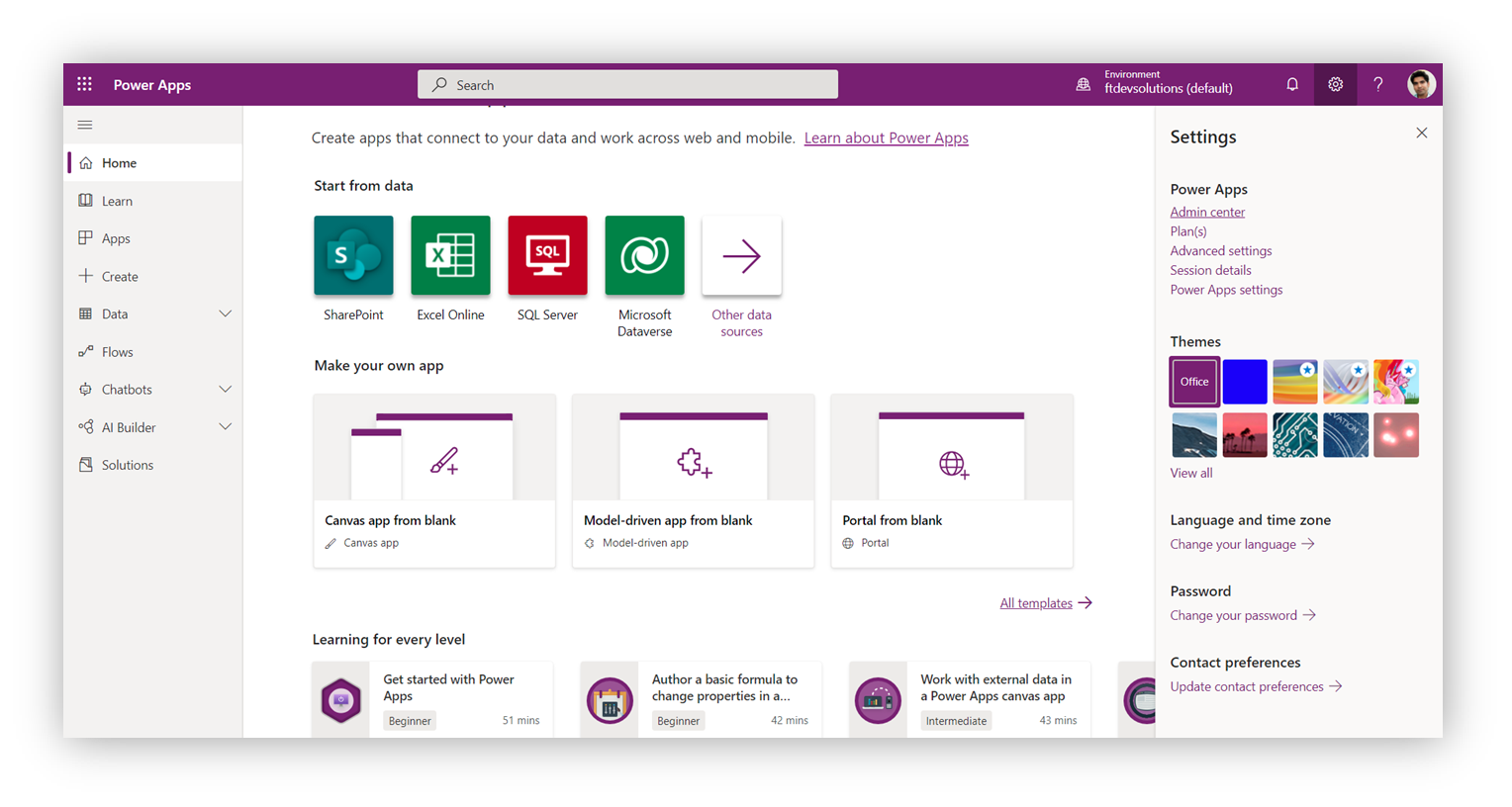 STEP 2:
Here you have the list of all your environments. Let's create a new environment for Fingertip.
Click "+ New".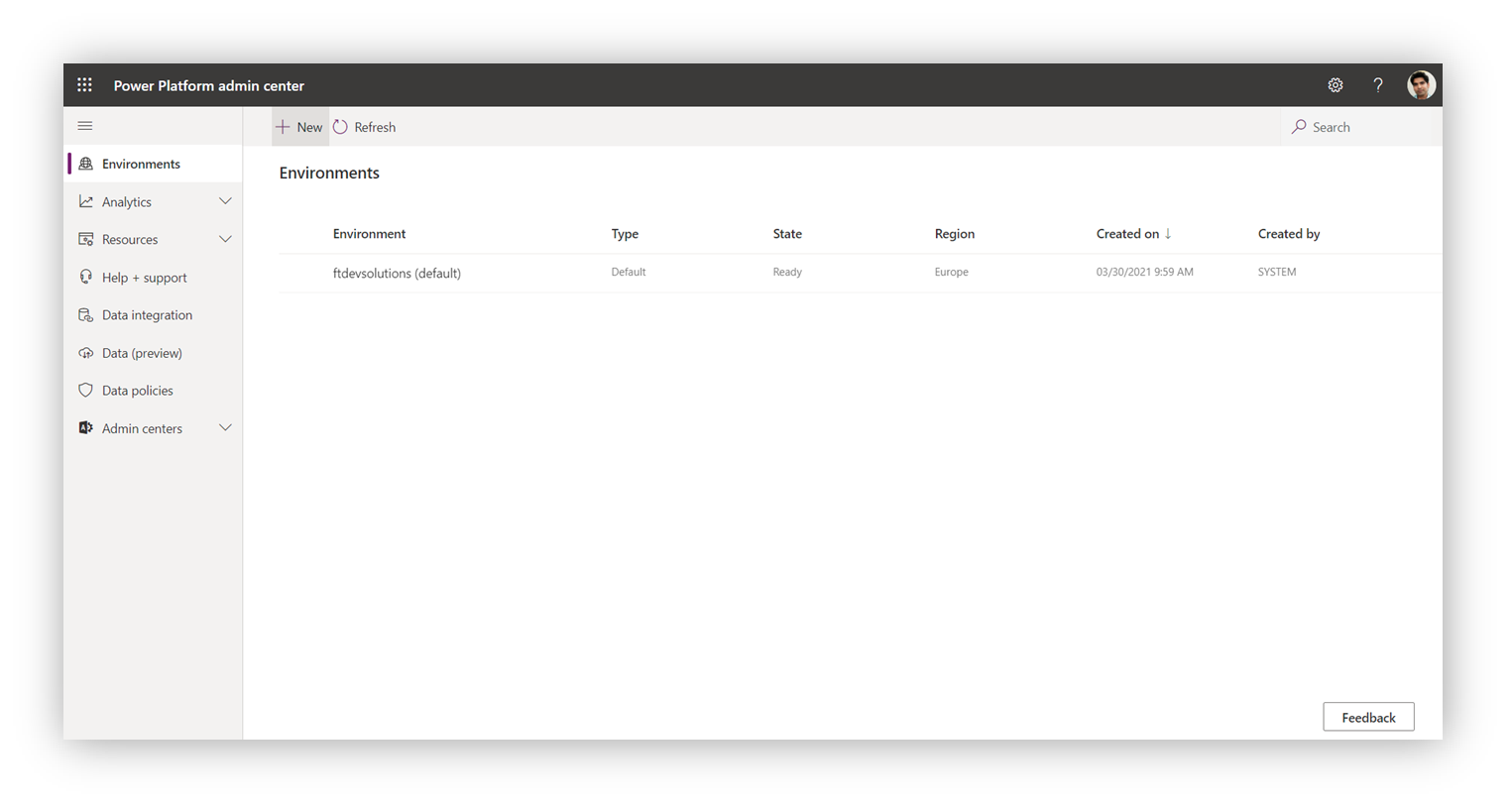 STEP 3:
From the right sidebar, give a name to the new environment.
Set a type of "Production" to the environment.
Toggle on the "Create a database for this environment?" –setting.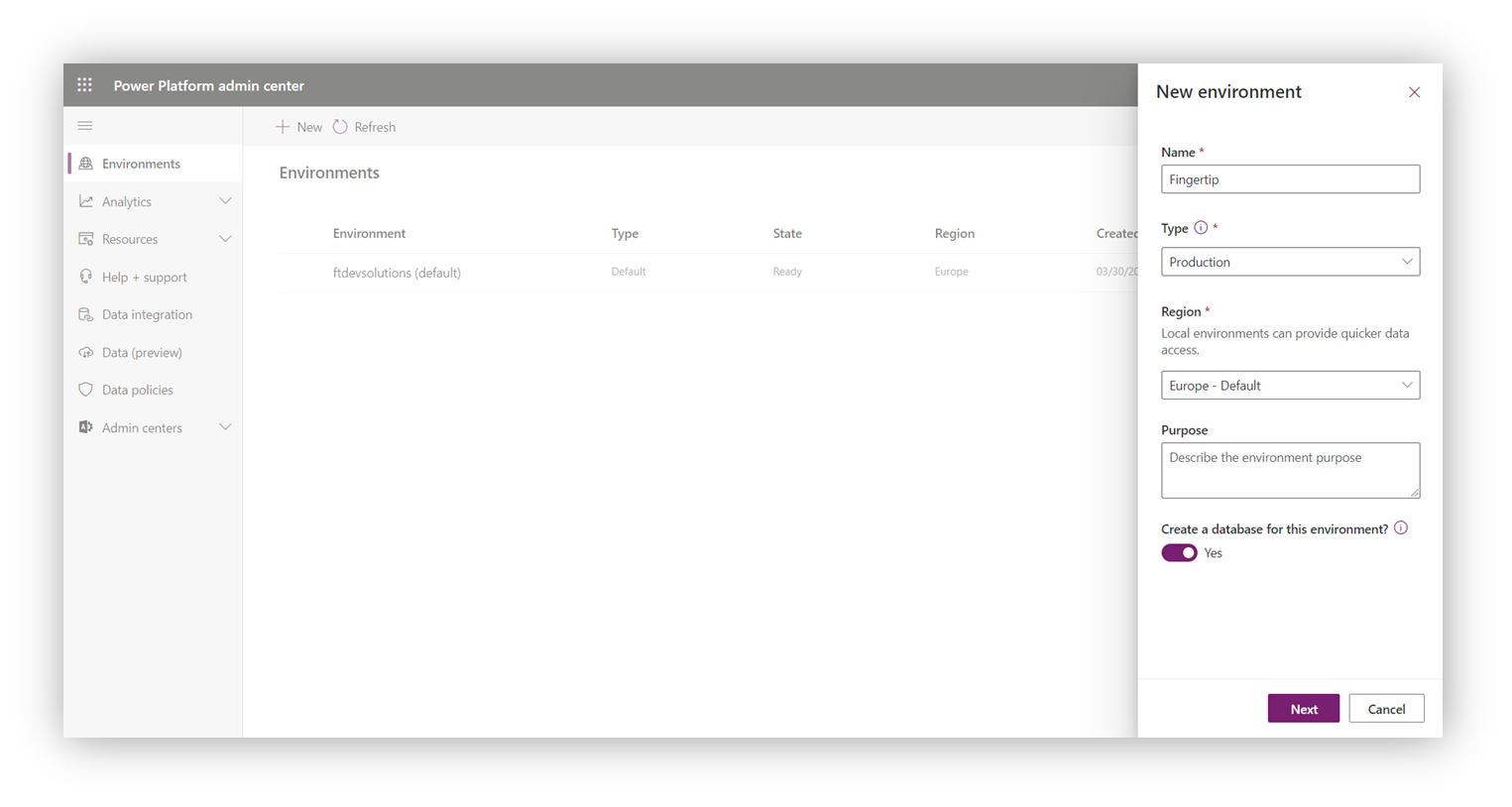 STEP 4:
Review the database settings so that the language is English, and the currency is EUR.
Click "Save".
Wait until the environment creation finishes.
It won't take longer than a minute!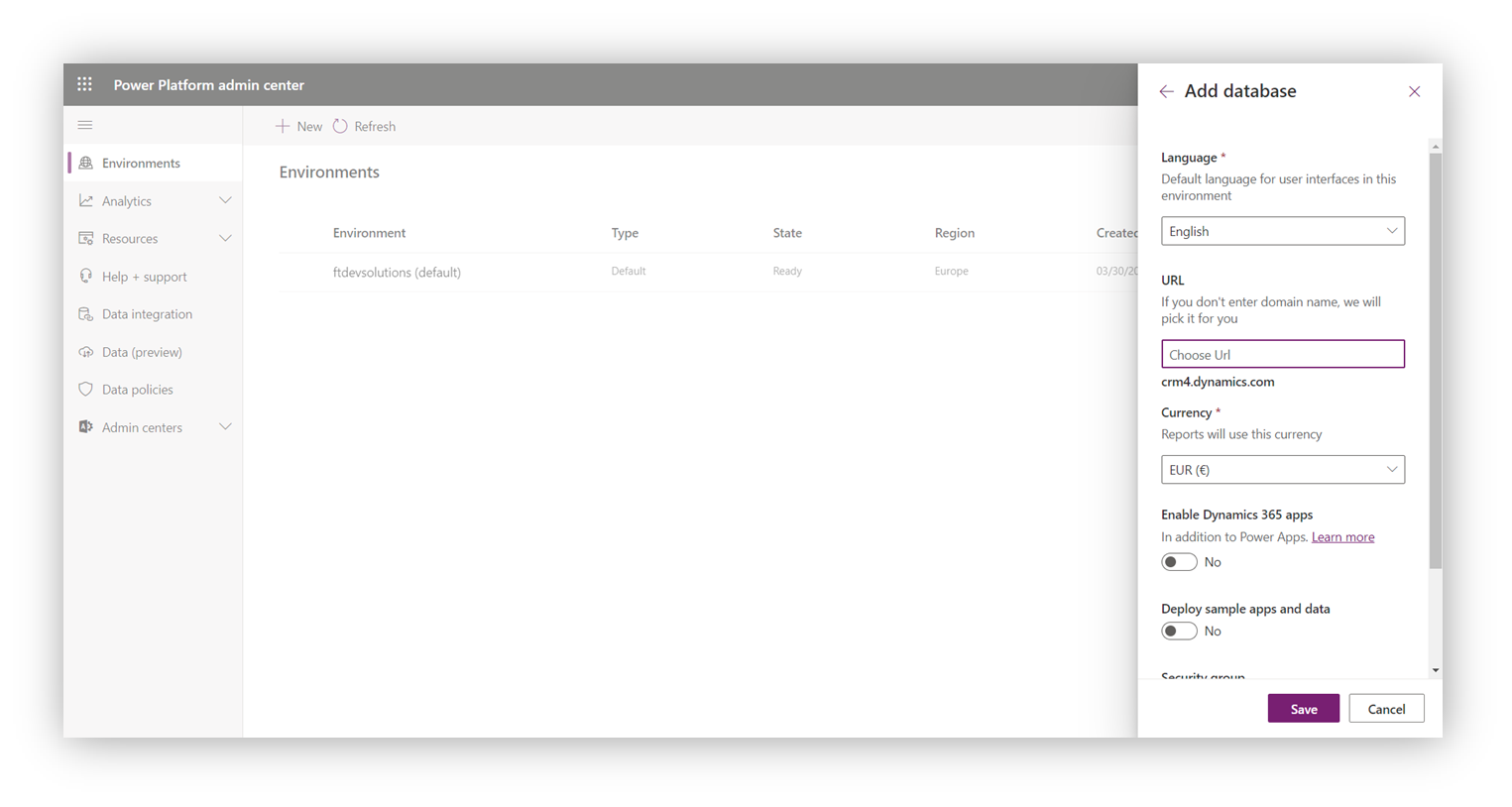 After you have completed these steps, move to the next section! Importing the solution package