A couple more steps before we can install the app to Teams. This action can be also done afterwards. Let's share the app to selected users or a team.
STEP 1:
Go to https://make.powerapps.com/ and select "Apps" tab from the left navigation.
Fingertip app should display in the apps list. Hover over on it and click on the "three dots" –menu.
From the dropdown, select "Share".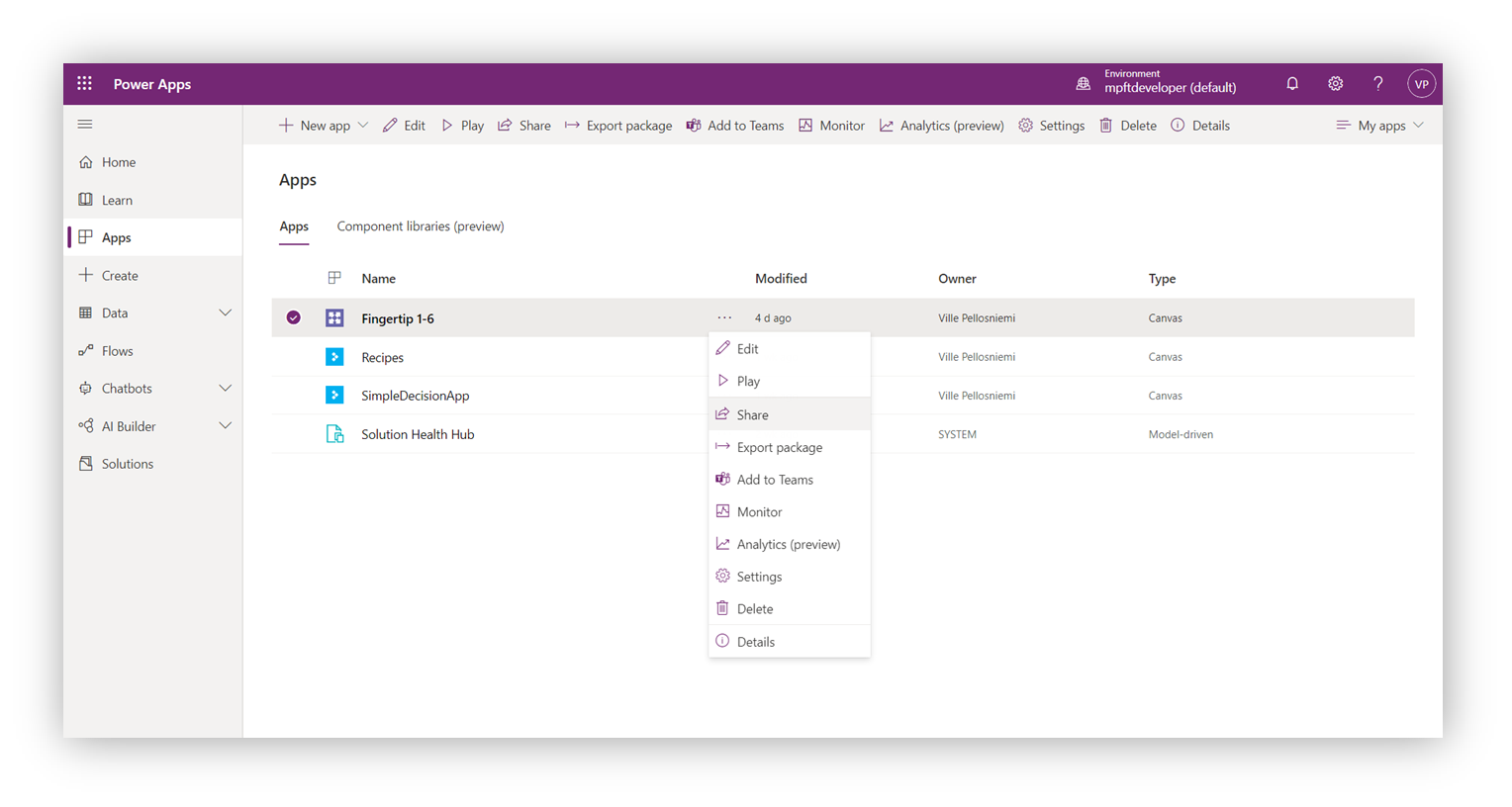 STEP 2:
Type in the search box the user's name and select it.
Assign the following role to the user(s):
Review the Users list and click "Share".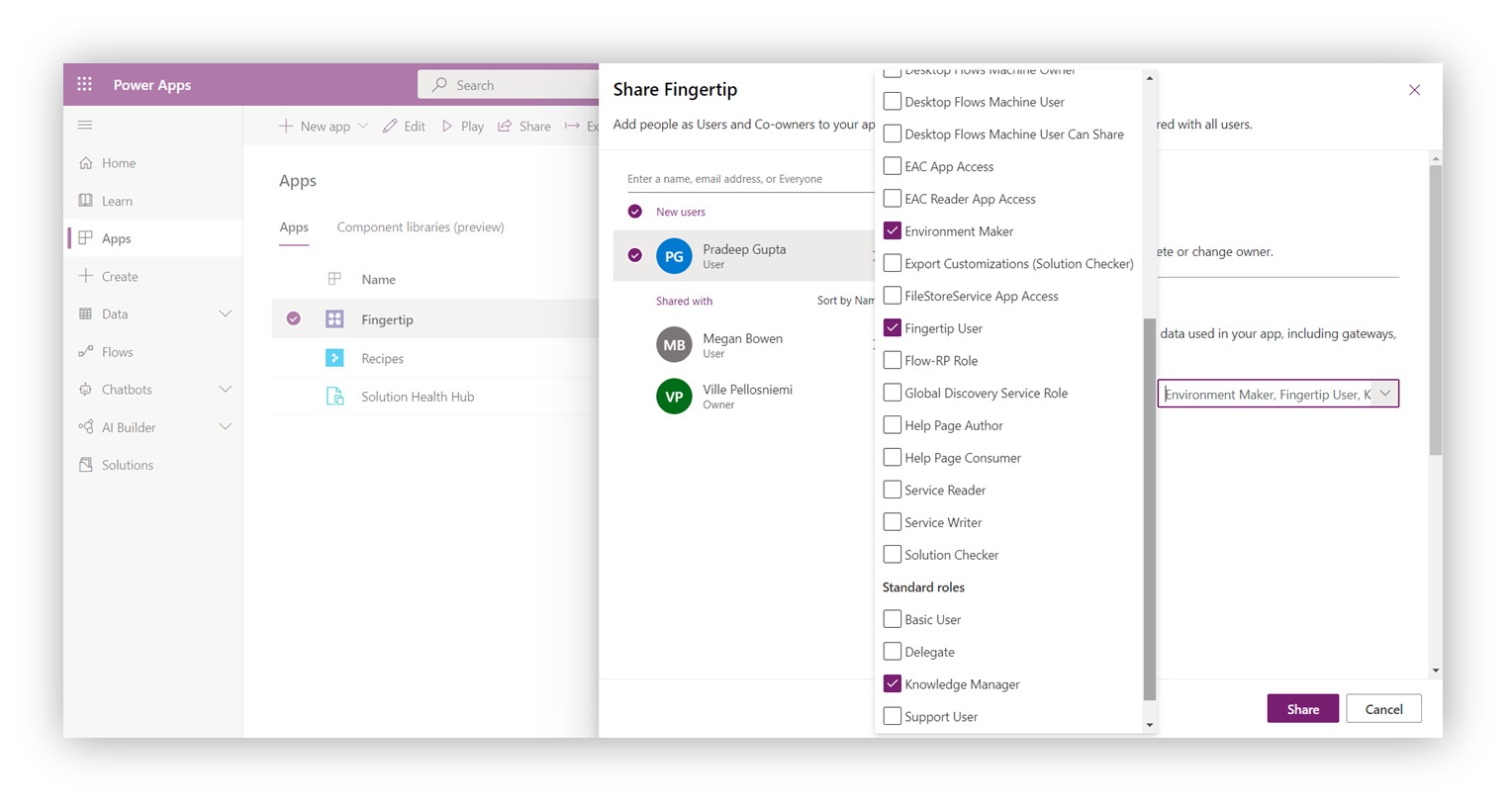 Done! Repeat the process for every user you want to give access to using the app. After that, move to the next section: Configuring app settings