Good job so far, we're nearing the end! Next, let's make the app be aware of its own ID.
STEP 1:
Go to "Apps" –section in Power Apps and hover over the Fingertip application.
Click on the "three dots" menu and select "Details".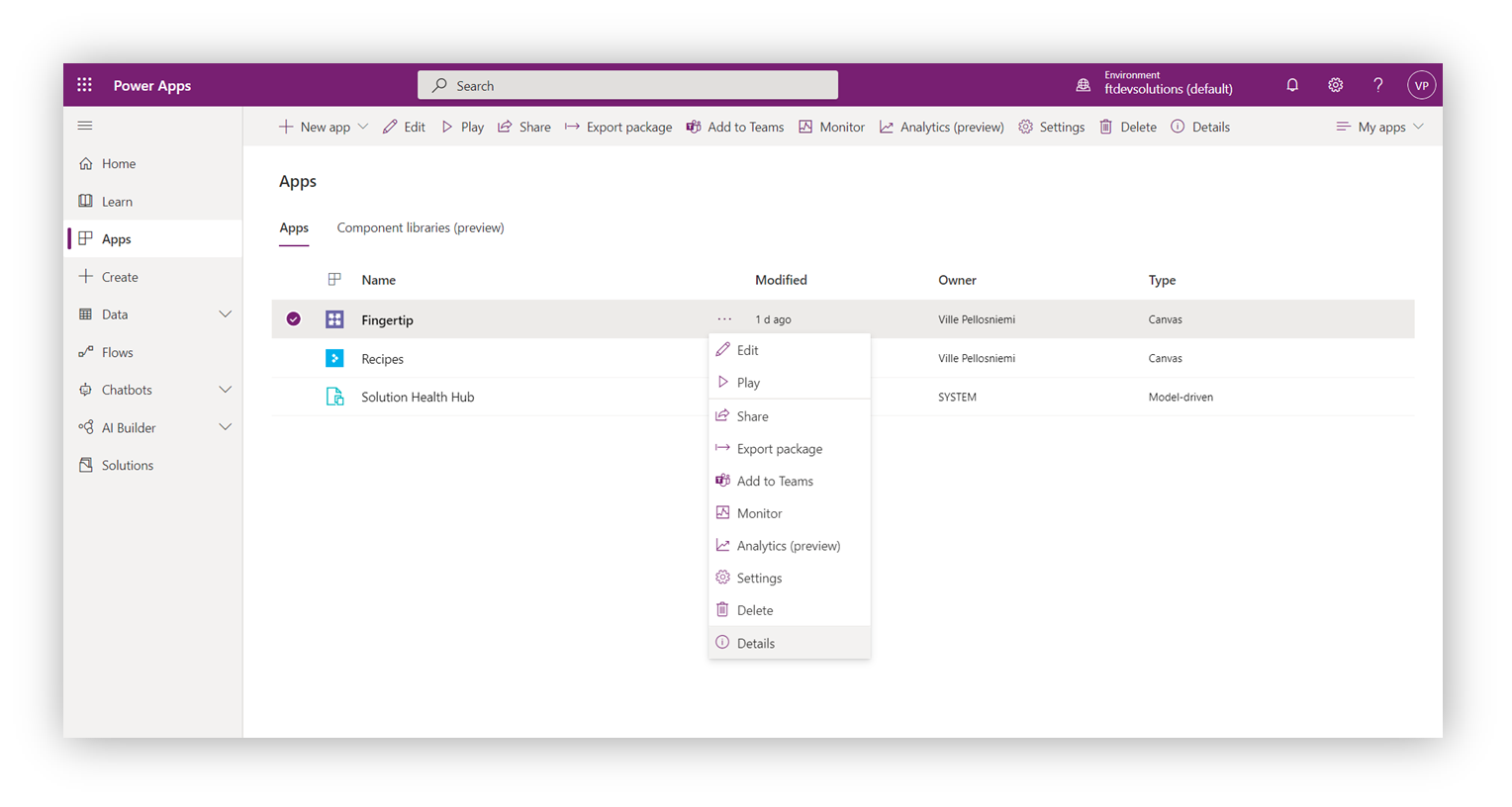 STEP 2:
In this page, you can see details of the application.
Copy the App ID value to your clipboard as we'll need it in the next steps.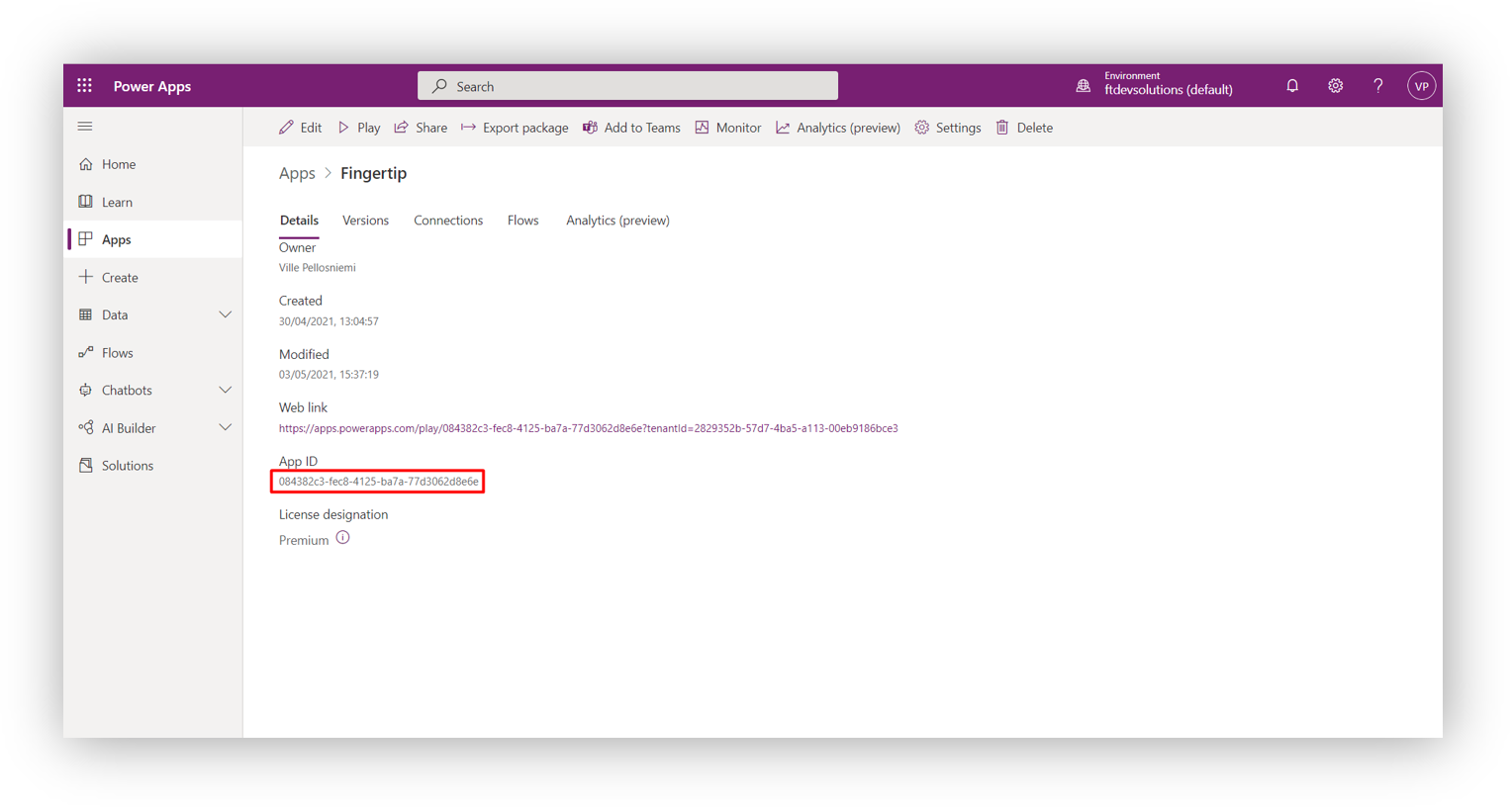 STEP 3:
Let's go back to the Apps –list.
Hover over the Fingertip –application and click the "three dots" –menu.
Select "Play".
Wait for the app to load until you land of the home screen.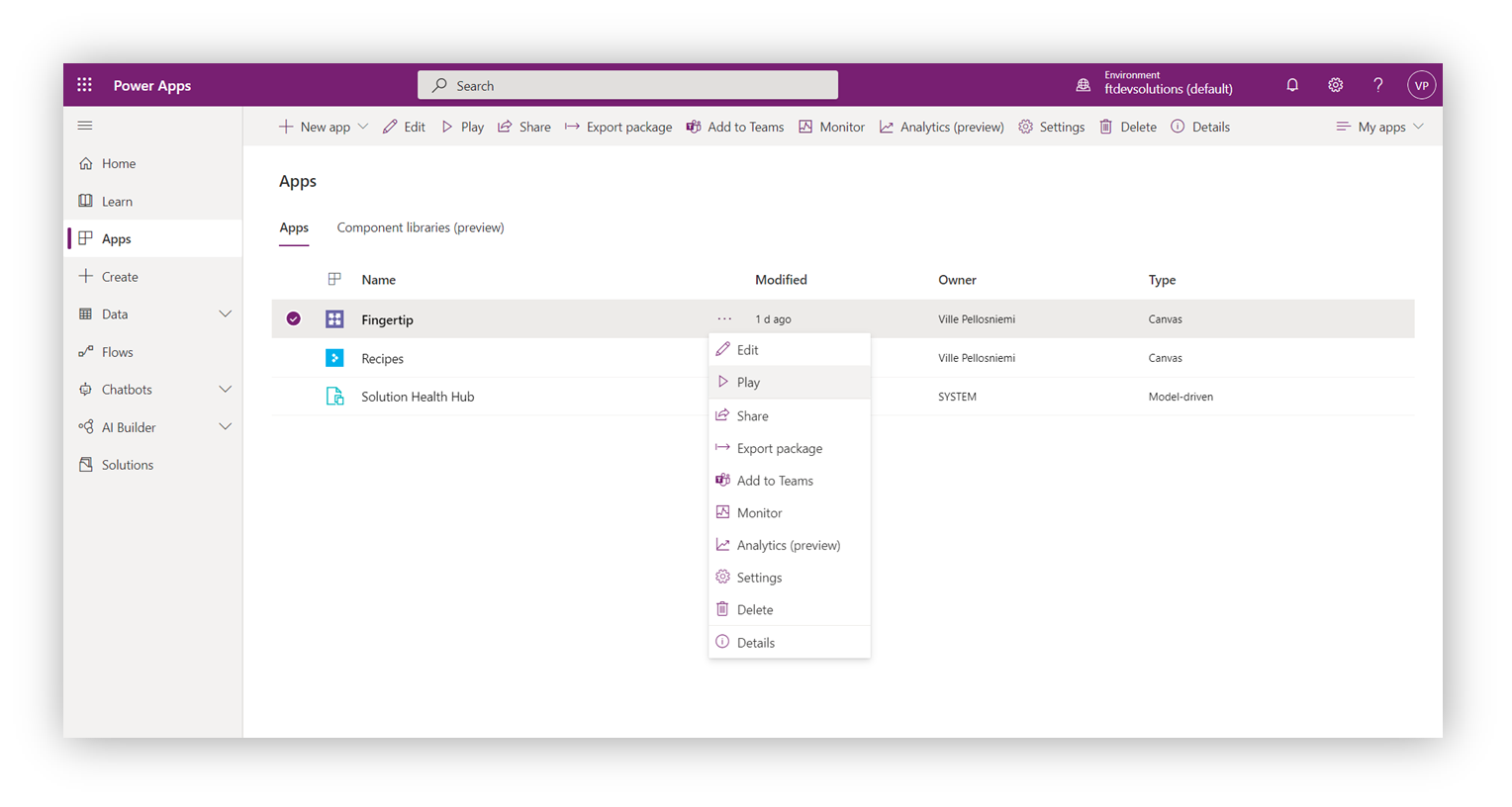 STEP 4:
After the app has loaded, click on the cogwheel-icon from the top right corner of the screen as shown in the image.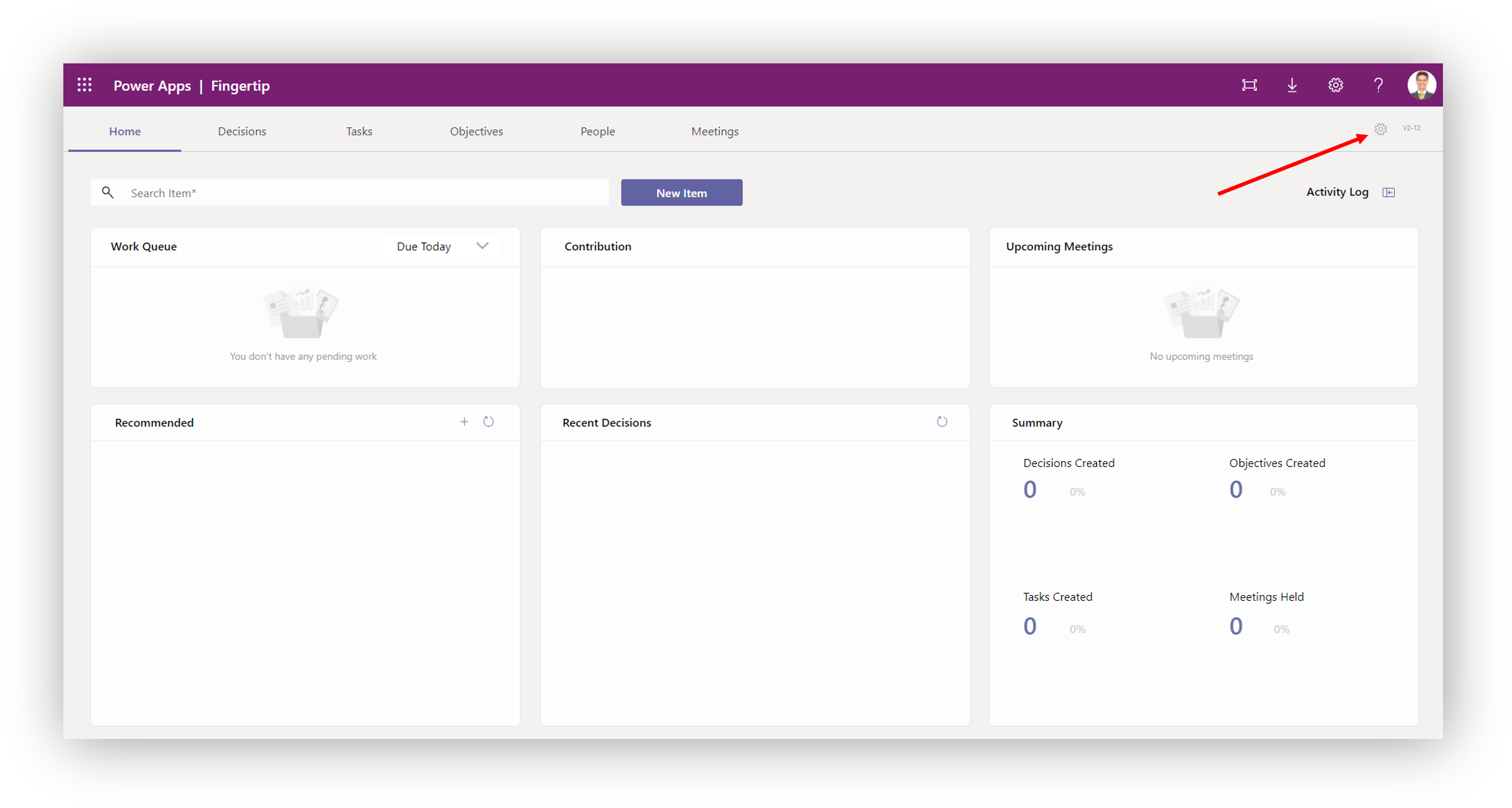 STEP 5:
Admin Settings –popup opens up.
Enter the App ID that you copied to your clipboard few steps ago in the App ID –field.
Click "Submit".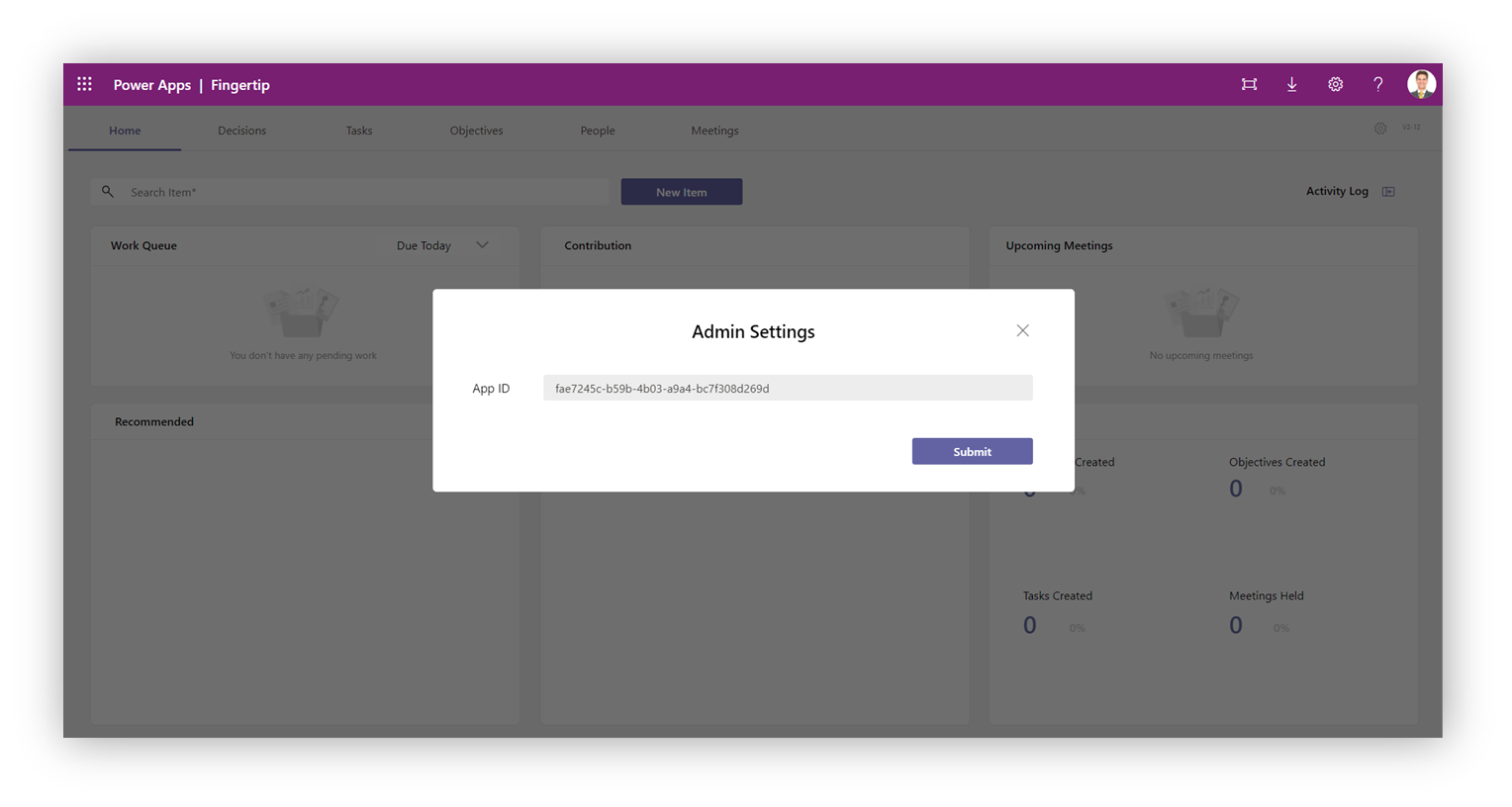 You can close the app now. Wasn't that hard, was it! You can move to the next section! Adding the app inside Teams