Now we will insert the Fingertip solution in the environment that you just created!
STEP 1:
Go back to https://make.powerapps.com/
Make sure that the environment on top-right corner of the screen is the environment you just created.
Select "Solutions" from the left navigation.
In Solutions list, click "Import" on top of the screen.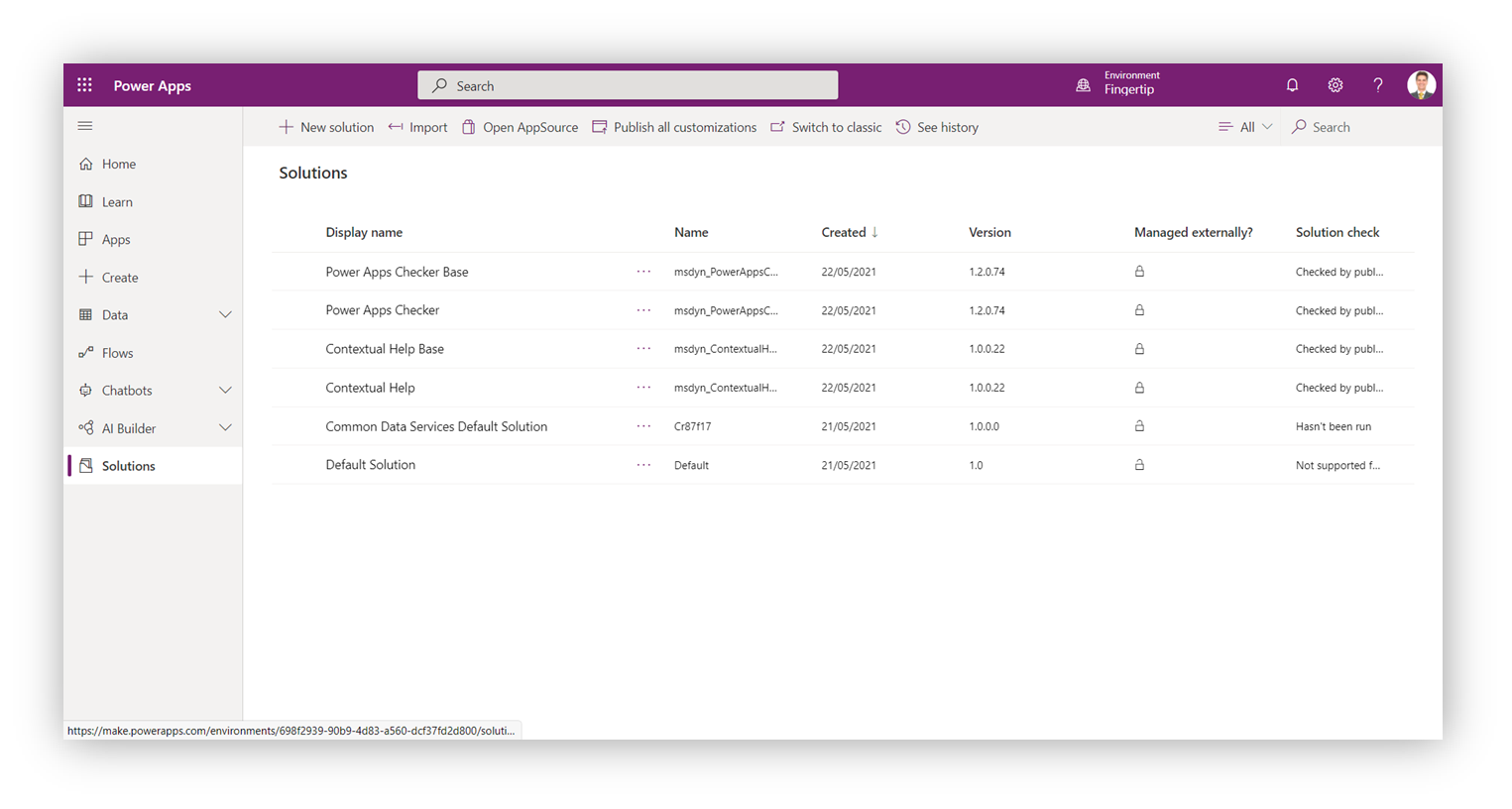 STEP 2:
A new popup will open on the right.
Click "Browse" and locate the zip –file you received from Fingertip.
After you have selected the file, click "Next"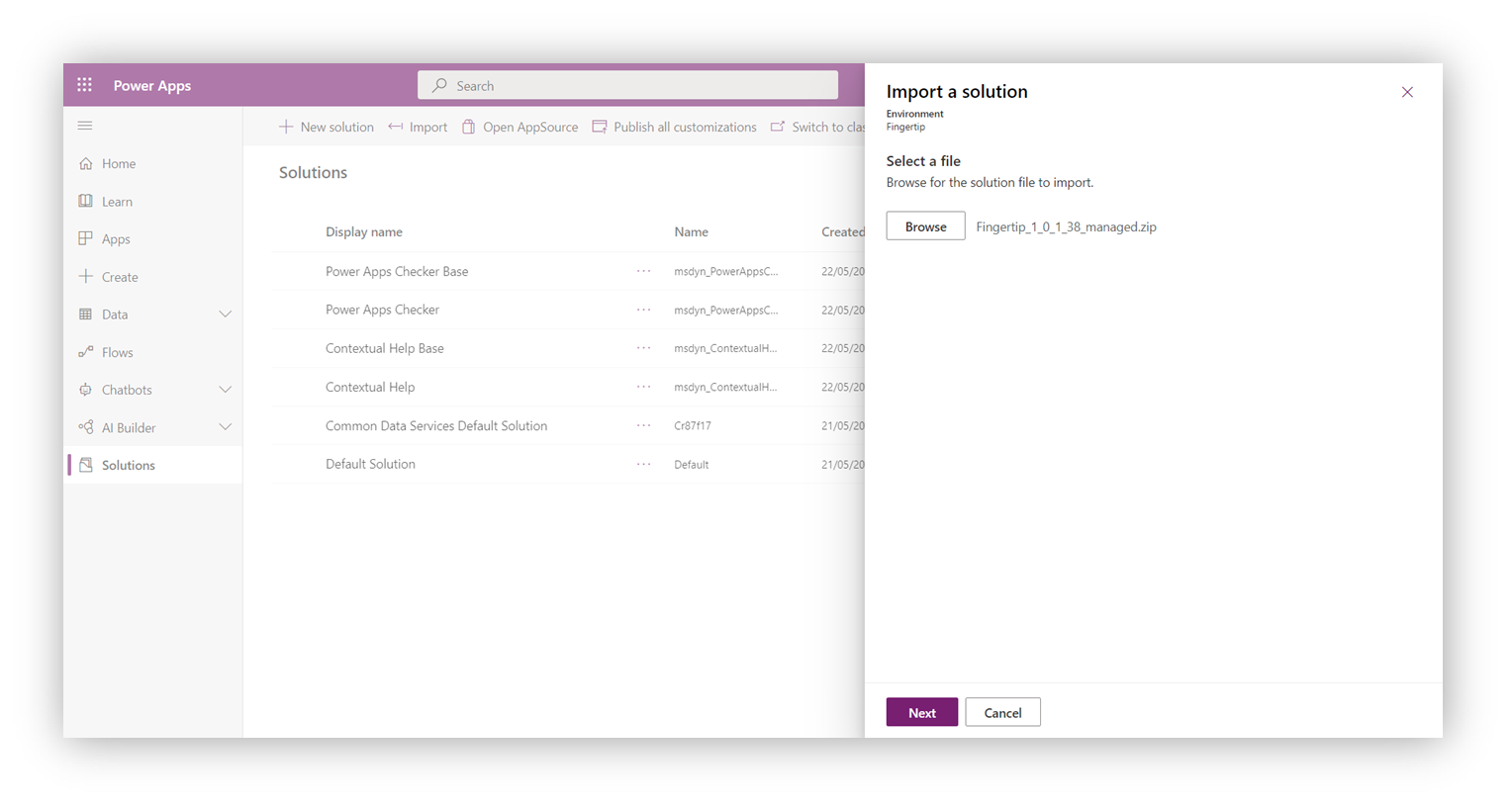 STEP 3:
Here, you can review information about the package you are importing.
Click "Next".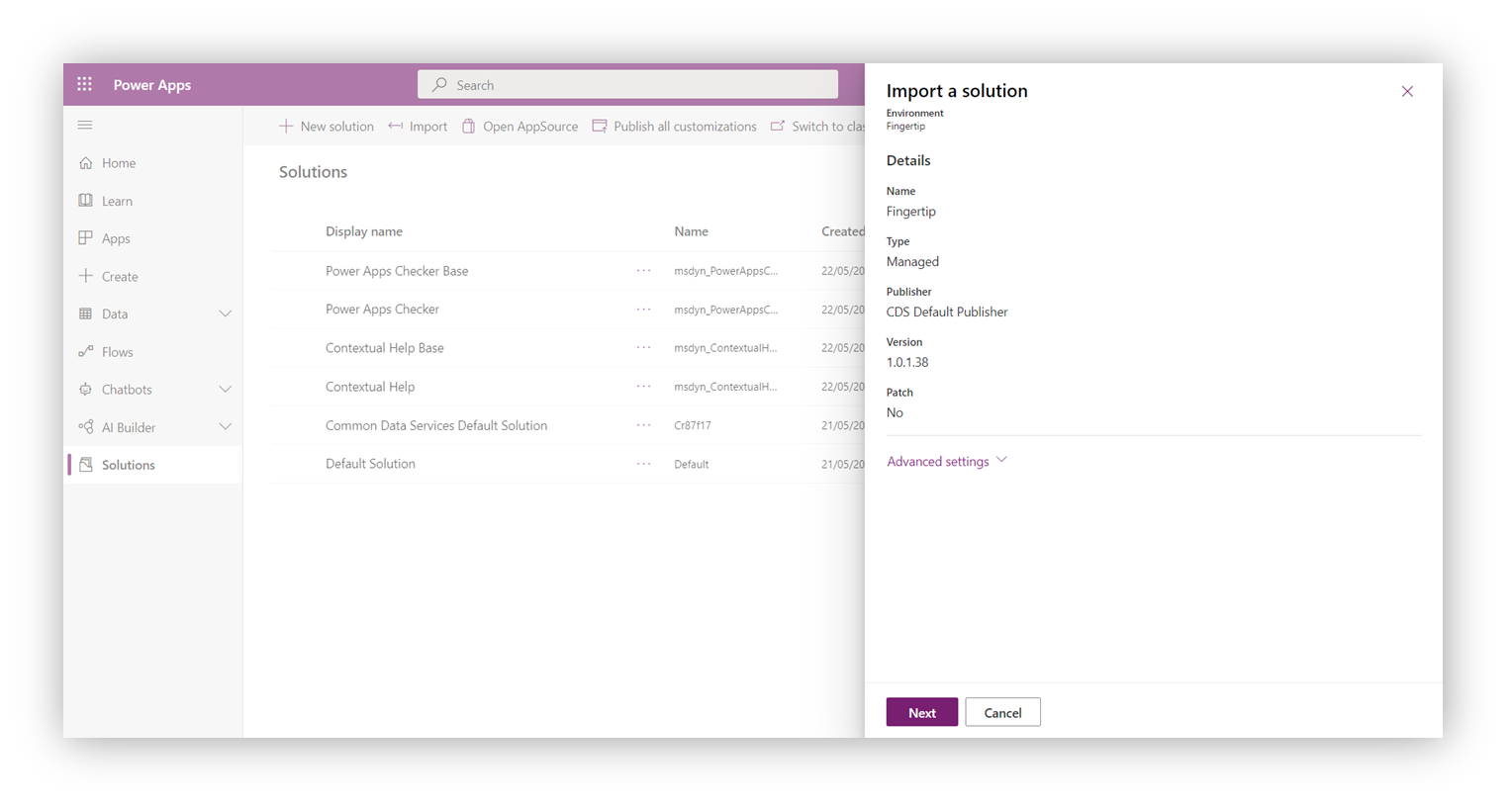 STEP 4:
Select the connections required by the solution.
If you don't have any connections created, click on "+ New Connection"
A new window pops up to create your connection.
After you have created the required connection, return to importing the solution.
After you have selected all the connections, click "Import".
Wait until the solution has been imported successfully and you see the green notification below.

This might take up to 15 minutes. Sit back and relax!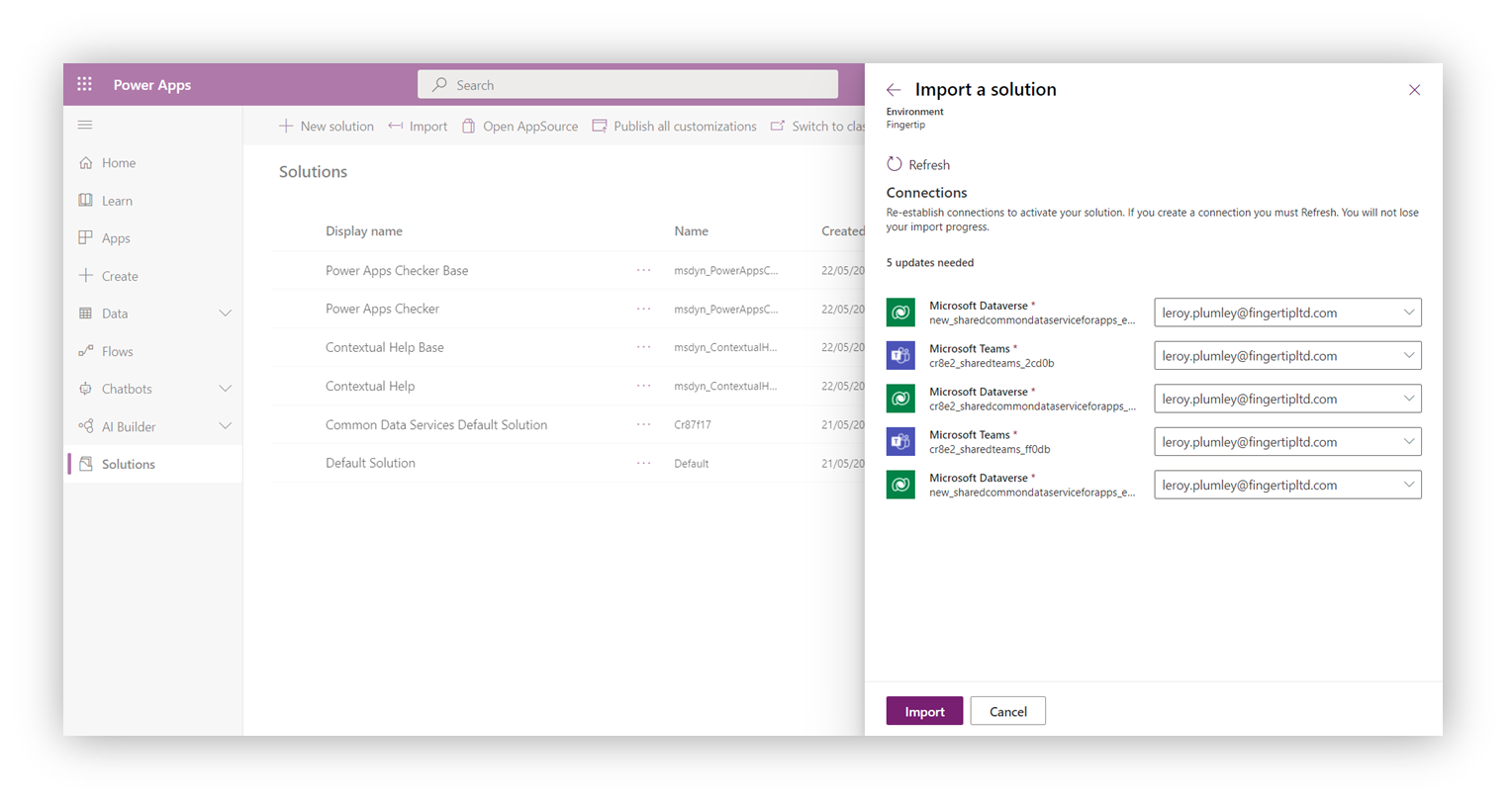 After the solution package has imported successfully, move to the next section! Sharing the app with your team