When there's an update or a patch to the Fingertip solution, we'll have to update the Solution package.
STEP 1:
Go to https://make.powerapps.com/ and click "Solutions" on the left side-navigation.
Make sure you are in the ENVIRONMENT that has Fingertip installed in.
Select "Import" on top of the screen.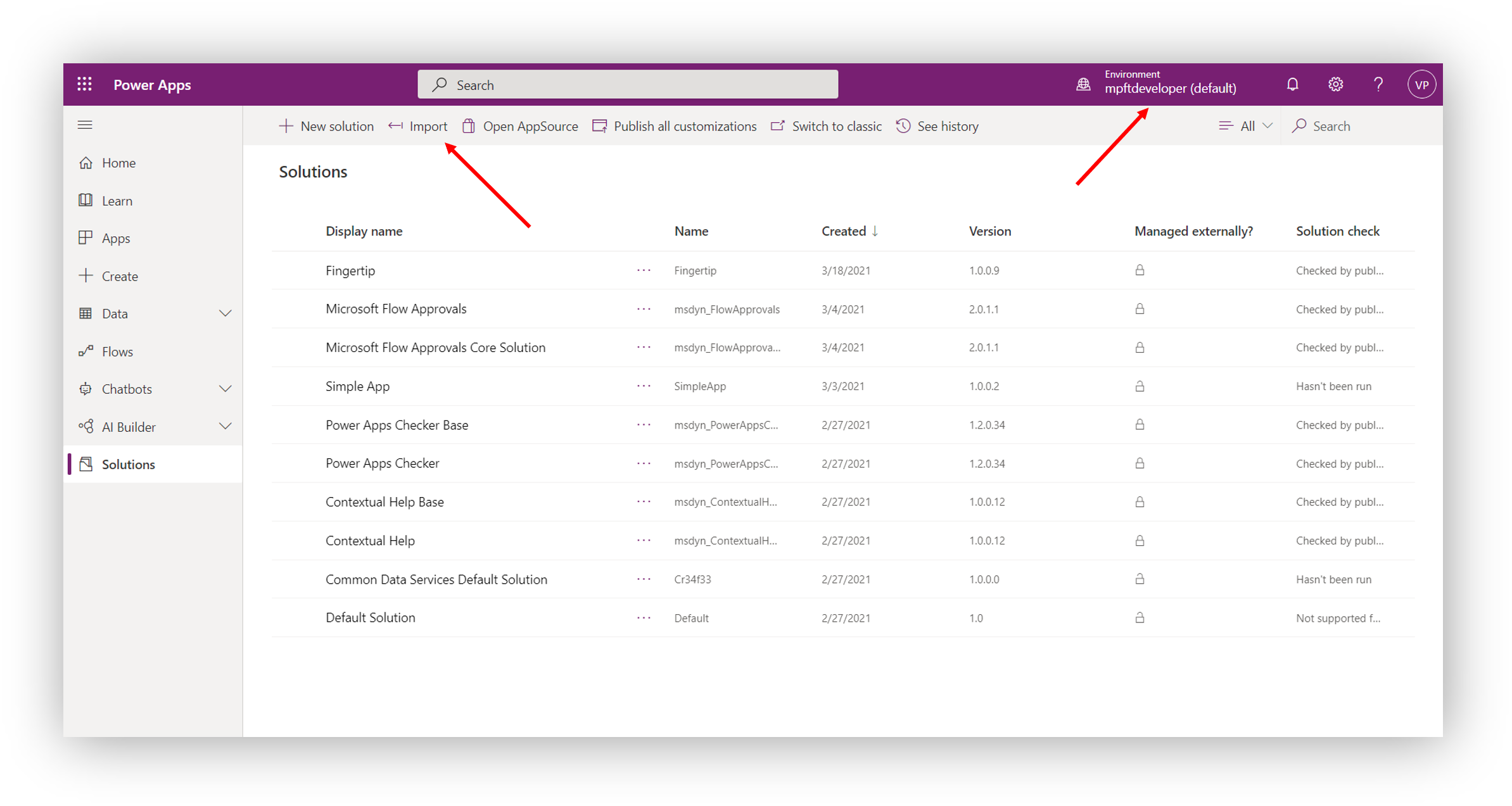 STEP 2:
Click "Browse" and locate the UPDATE zip-file that you have received from Fingertip.
Click "Next".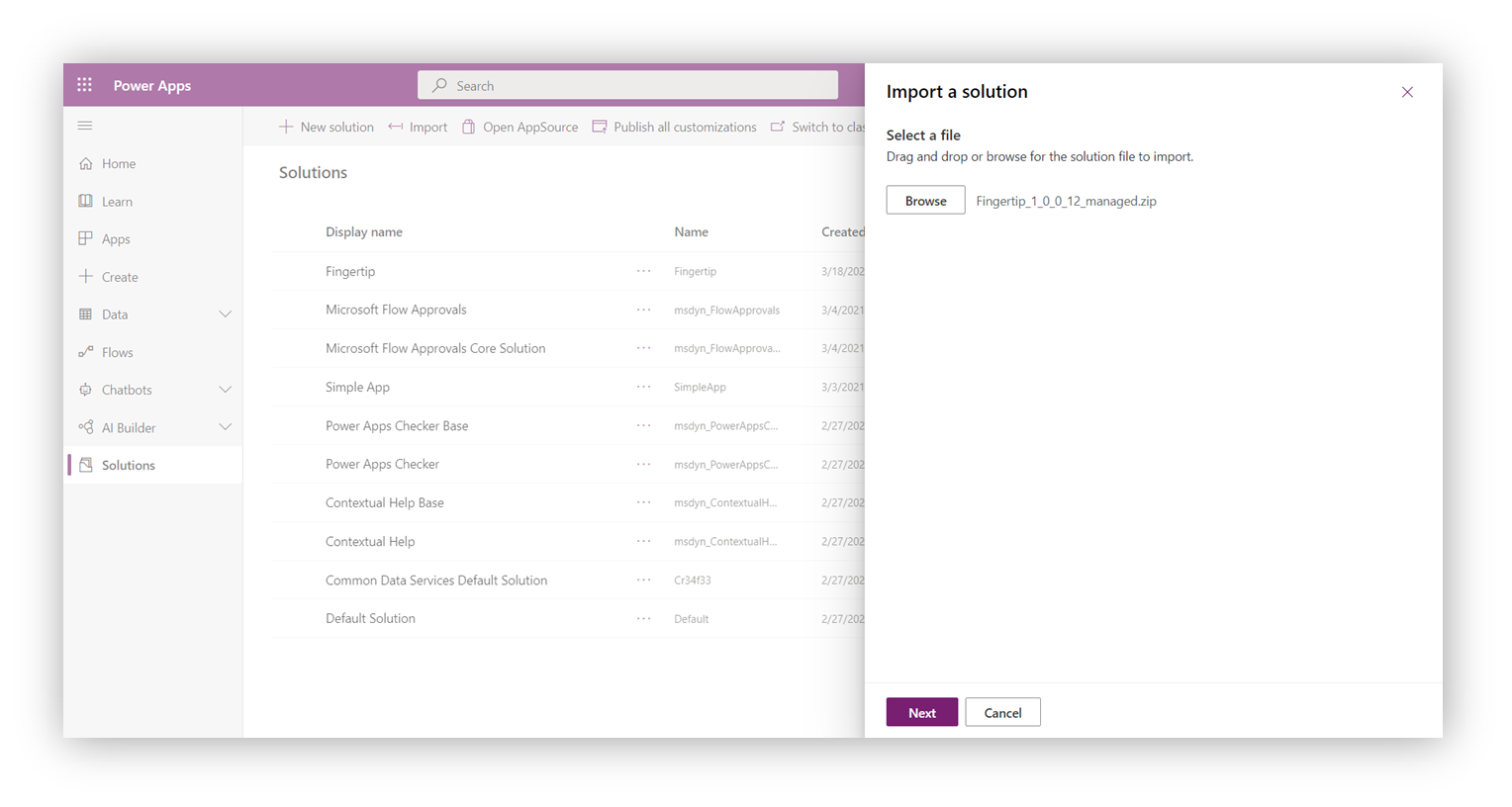 STEP 3:
Sometimes Power Apps creates an unmanaged layer to the solution package which means that the newest update hasn't been set live yet.
Click on the "Fingertip" –solution once the importing has finished.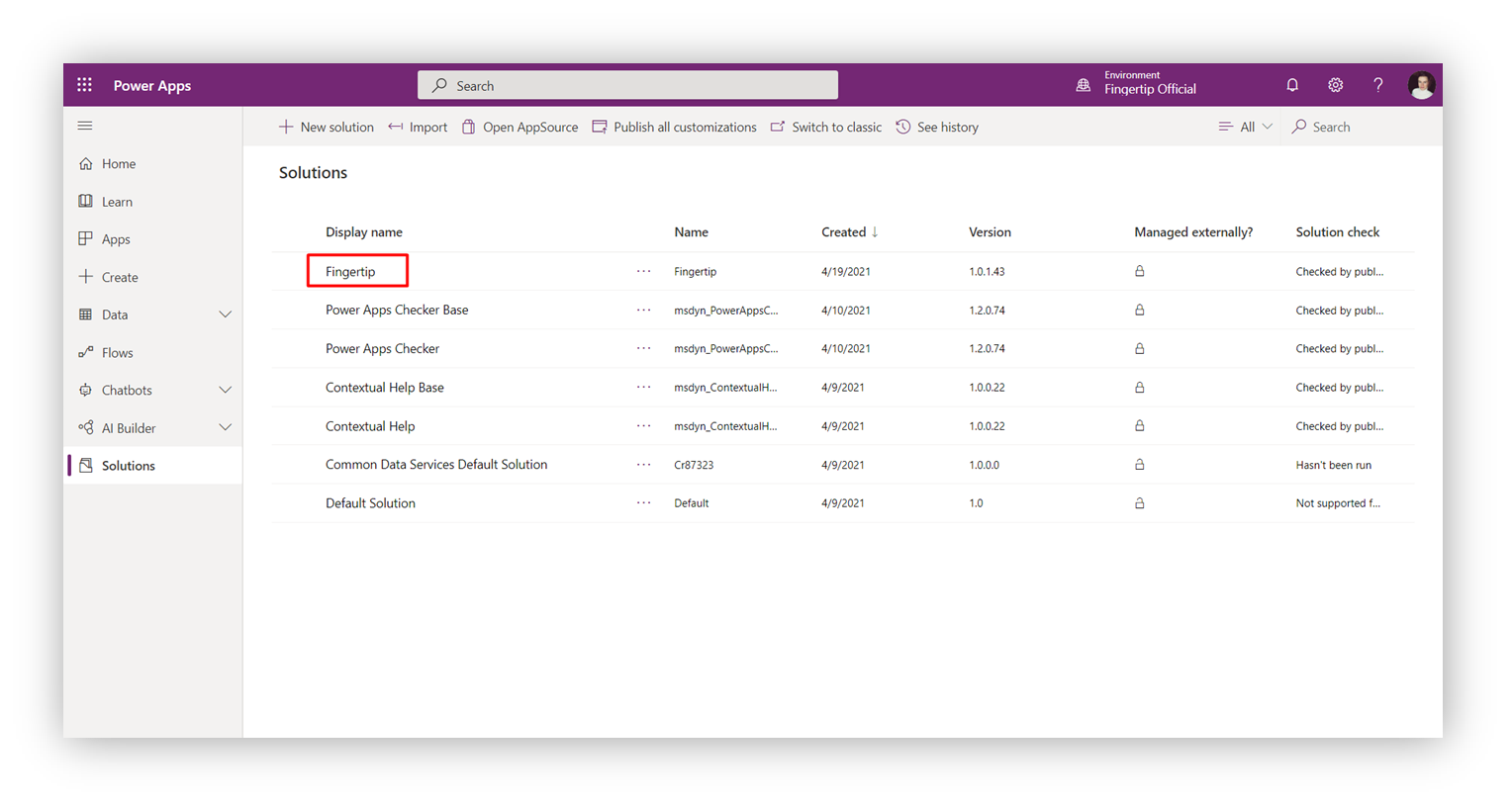 STEP 4:
Select "Publish all customizations".
Wait for the process to finish.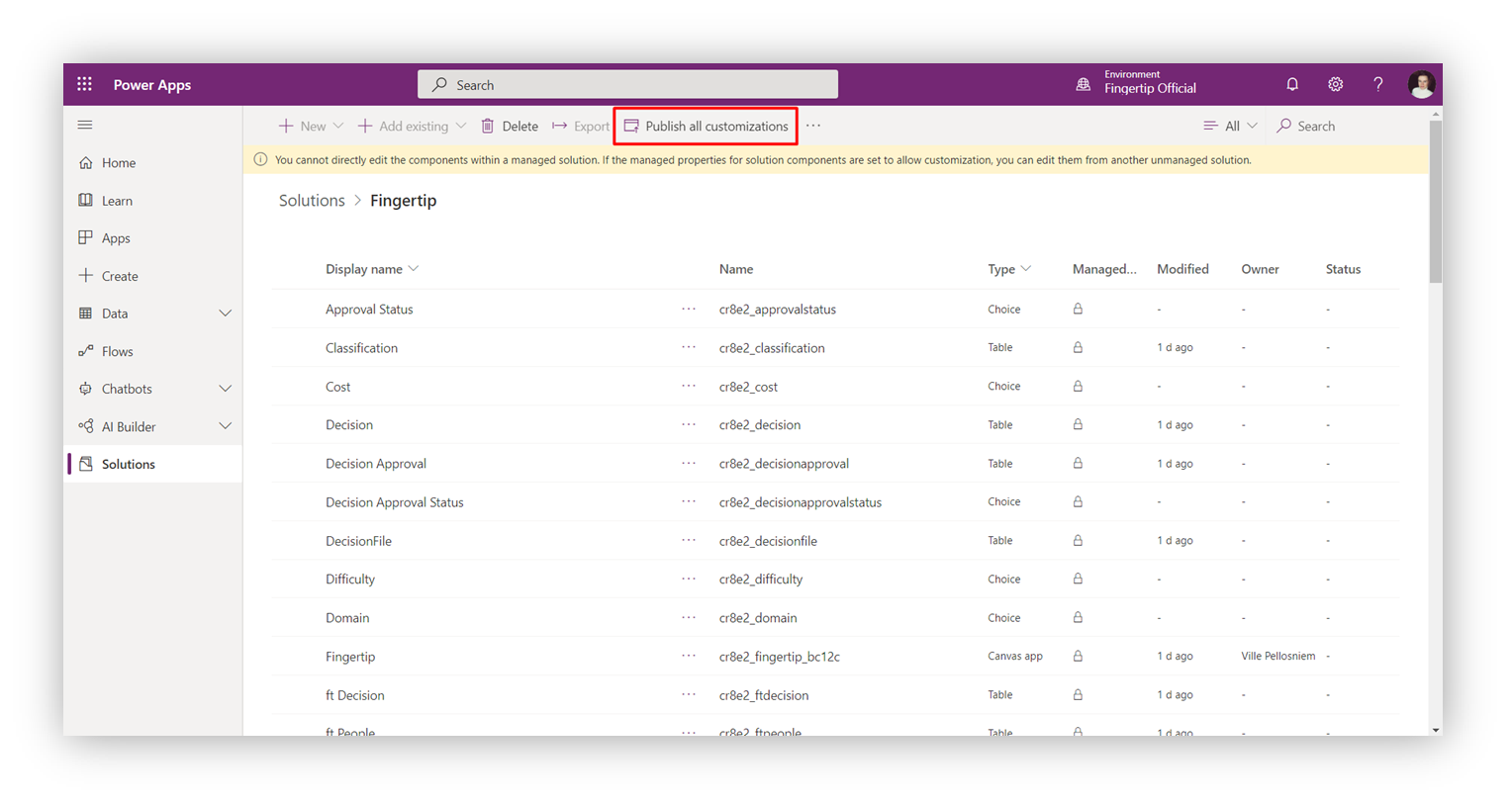 STEP 5:
The next step is to make sure that the old changes are not overlapping the new ones. Sometimes Power Apps gets corrupted during the update and is not able to set the newest version live.
Search for "Fingertip" –canvas app in the solution.
Click on the "three dots" –menu.
Select "See solution layers".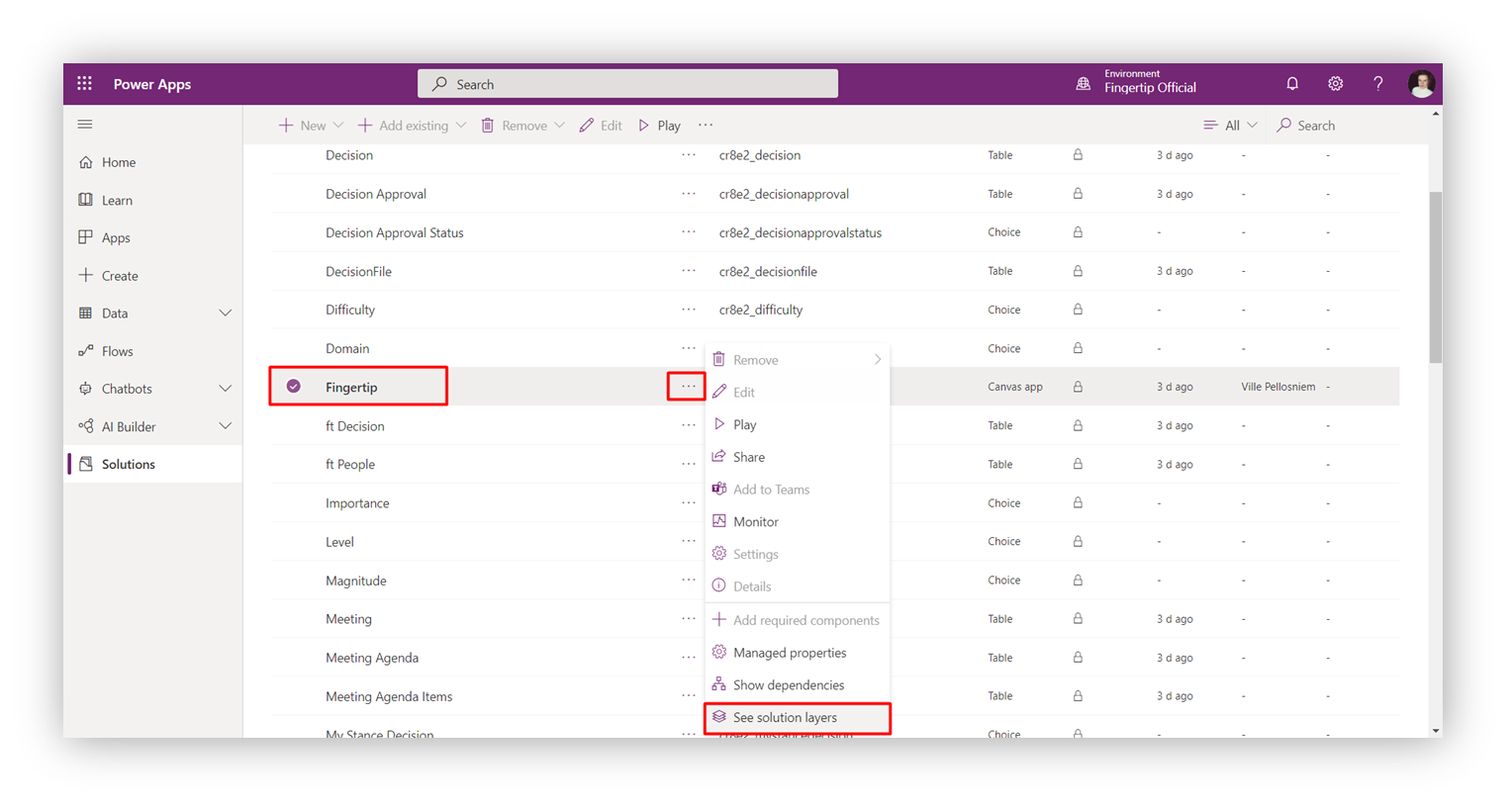 STEP 7:
If you can only see one layer in the solution, the
component was installed successfully, and you can skip this and the next step.
If an unmanaged layer exists in the solution, select it.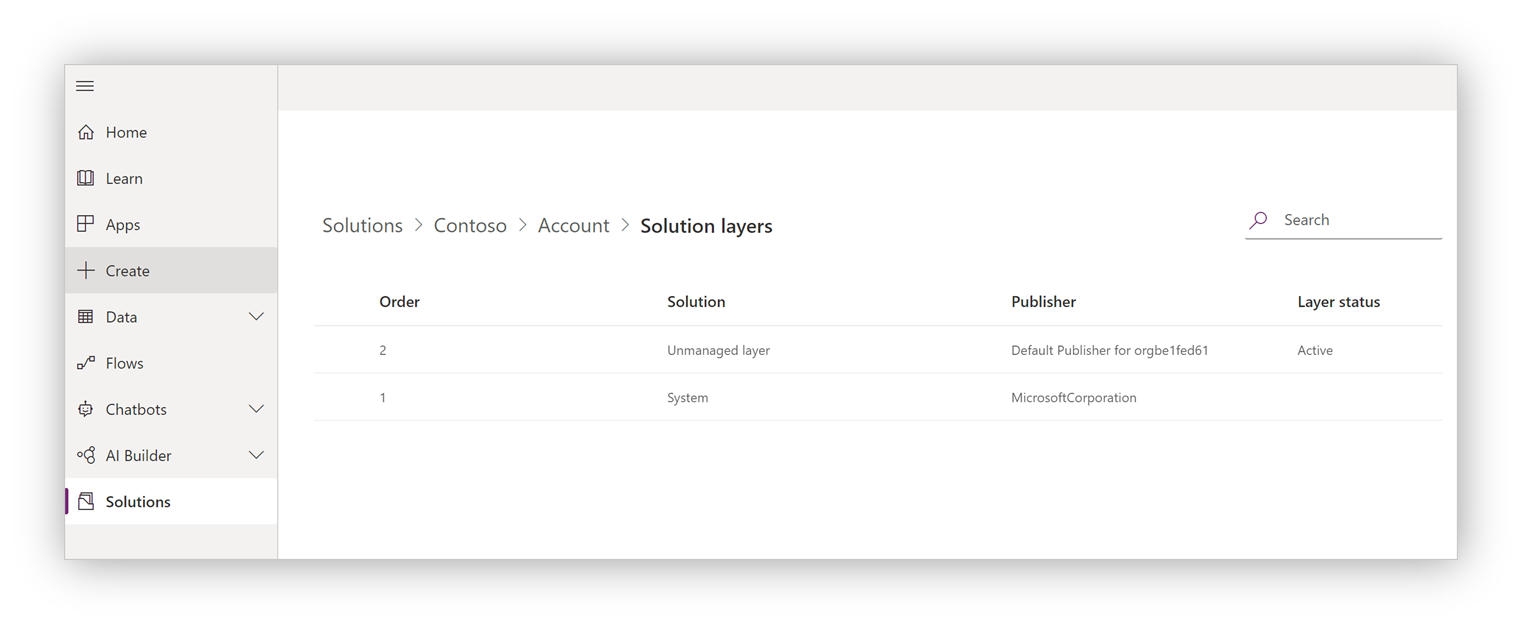 STEP 8:
Select "Remove unmanaged layer".
Let's move on and check if any of the cloud flows have unmanaged layers.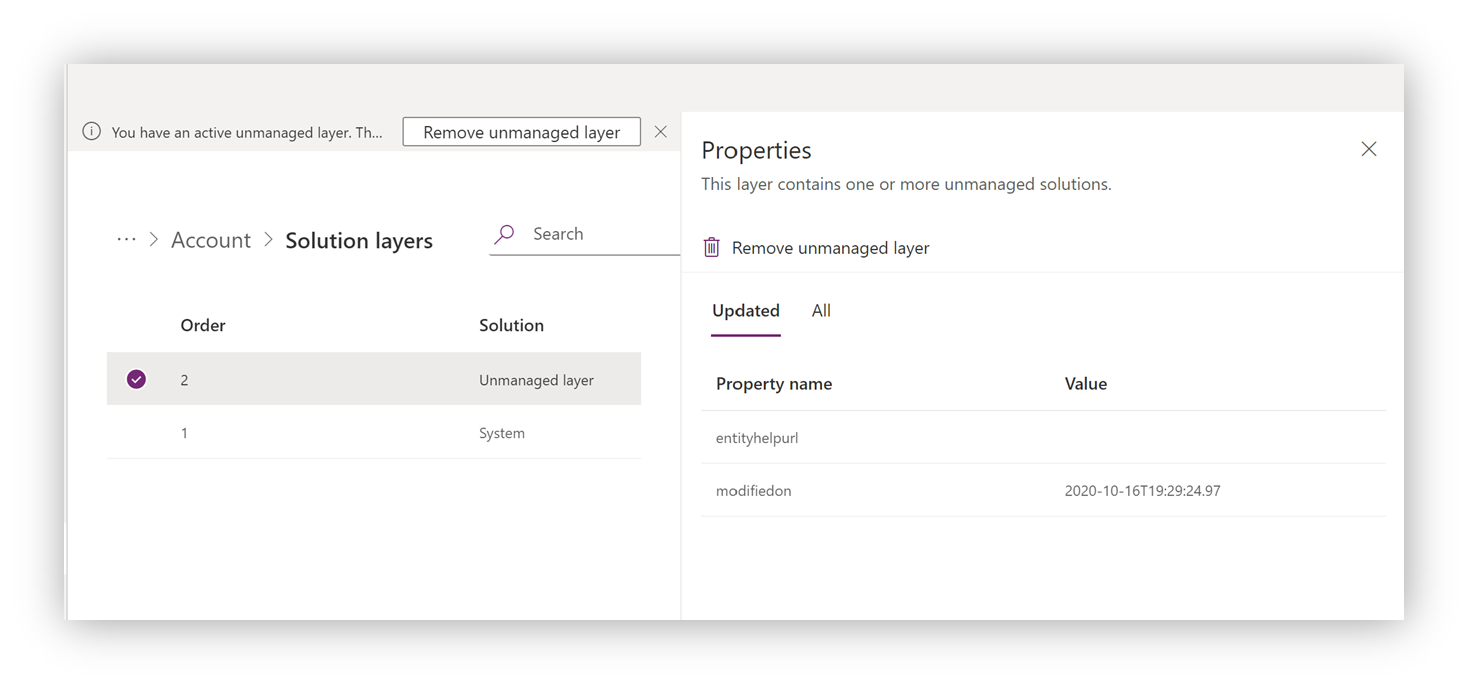 STEP 9:
Let's make sure the cloud flows are installed successfully.
Scroll down the solution list until you see the cloud flows. They start with "FT" and there's 16 of them.
Repeat the process for the each cloud flow as in steps 7-9. Click on the three dots and select "See solution layers".
If unmanaged layers exist, remove them. If everything looks good for each flow, move to the next slide.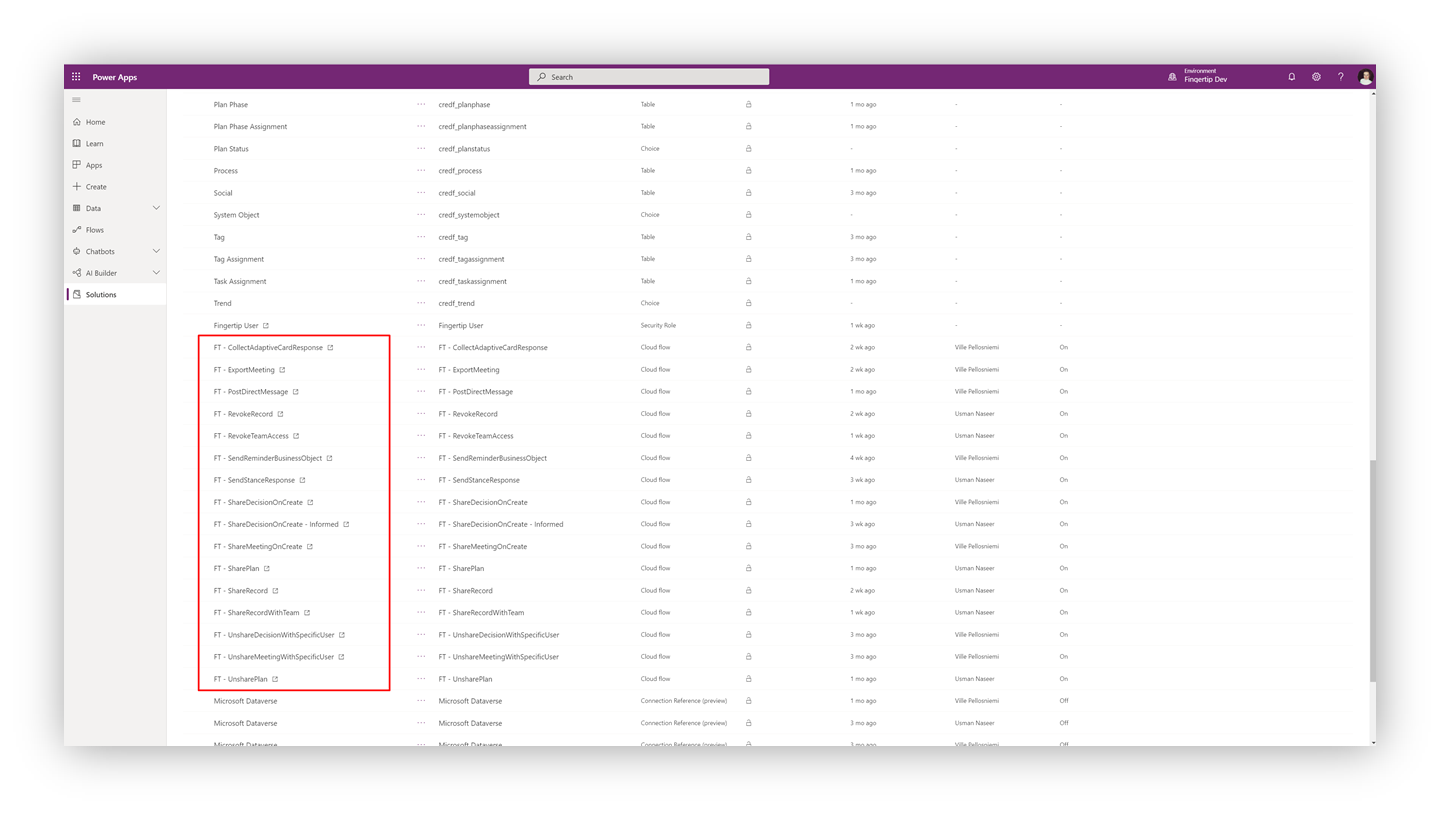 STEP 10:
The last step is to make sure that the Flows have been turned on. As you have already located the 7 cloud flows, there's a column on the far-right-hand-side to indicate the flow status.
Make sure every flow's status is "On".
If a flow is "Off", select the flow's "three dots" –menu.
Select "Turn On".
If you face any issues, please during the updating process, please check out the Troubleshooting article.