Are you a data-driven, people-first knowledge company eager to unleash your potential?
Fingertip is a state-of-the-art tool for increasing productivity and reducing uncertainty designed for Microsoft Teams.
Improve leadership with transparency in planning and execution, from decision making to strategy.
Fingertip is easy to install and learn, and you'll instantly start creating additional value for your company and customers.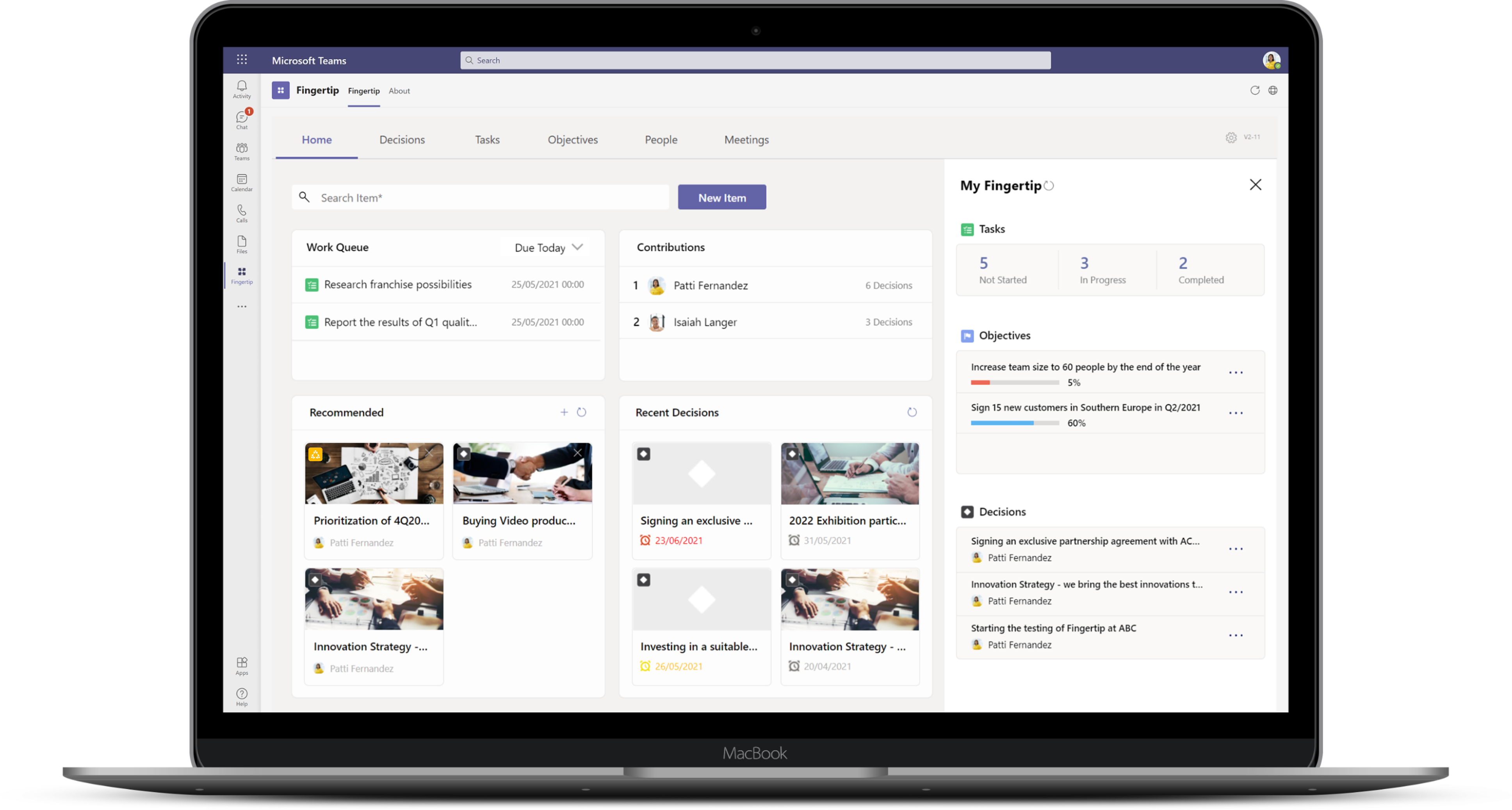 Fingertip – the best leadership app for Teams
Fingertip is a new business workspace in Microsoft Teams that provides decision making, objectives setting, meetings management, business planning, and more.
Fingertip is the system of record for organizational leadership. It is the just-in-time digital solution for facilitating decision making, objective-oriented productivity and value-creating collaboration - manifesting in an intuitive business leadership system built for the Microsoft Teams and Salesforce platform.
For an individual knowledge worker, Fingertip offers structure in the short and long term, as well as a bird's eye view to their nearby colleagues' workflows. It gives confidence to start and finish creative project work at any level of the organization.