Click on "New Decision" on the Decisions tab and select Approval. You can do this from any New Item popup as well. This will open the New Approval popup.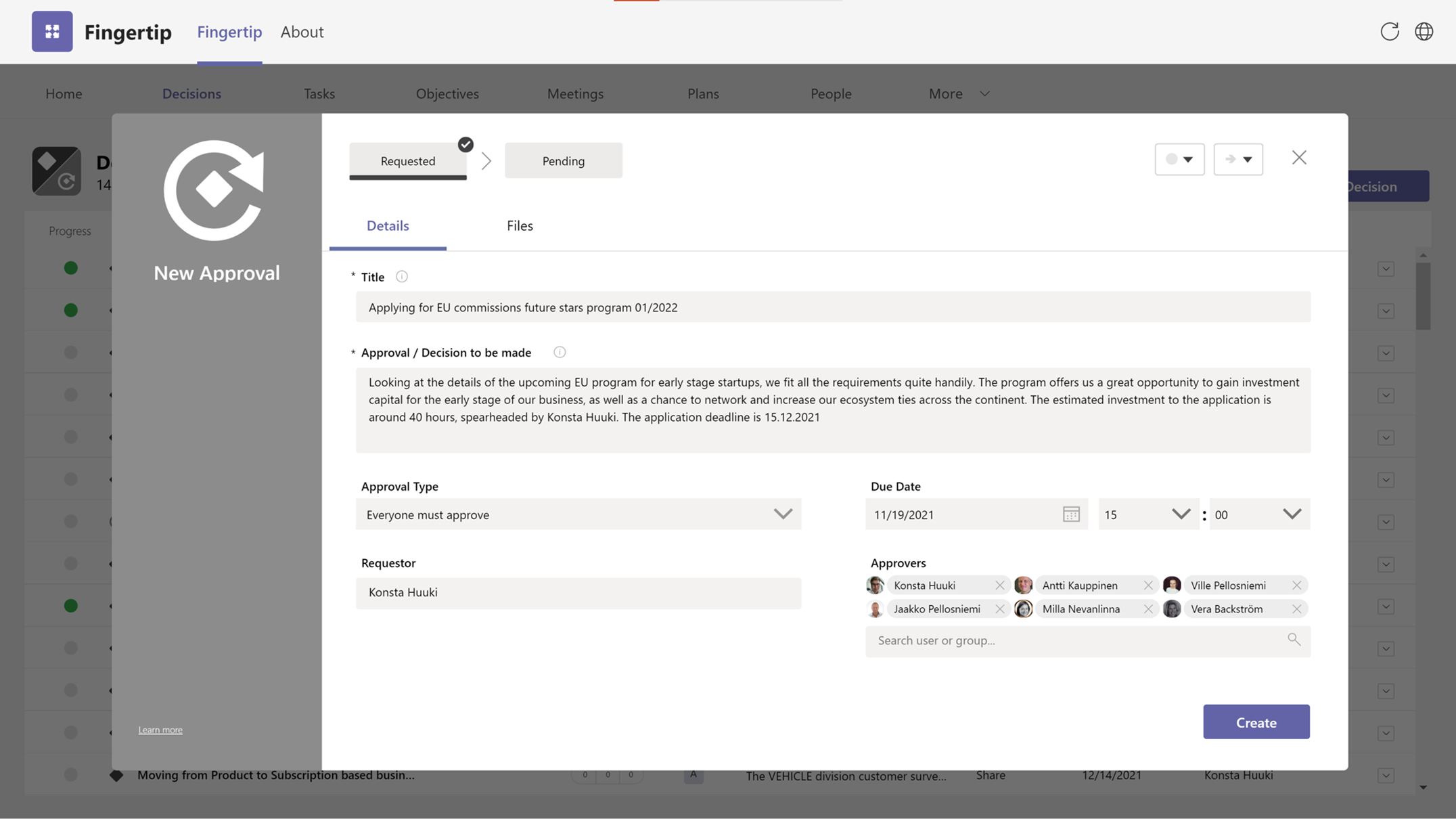 Write down the details of the approval: Title, proposal, approval type, due date, and the people who you need to get the proposal approved.
The type influences how the requested proposal will get approved. After everyone has supported, after any one approver has supported, or manually, should the approval requestor hold the power to themselves after receiving stances.
Click create to share the proposal with the approvers.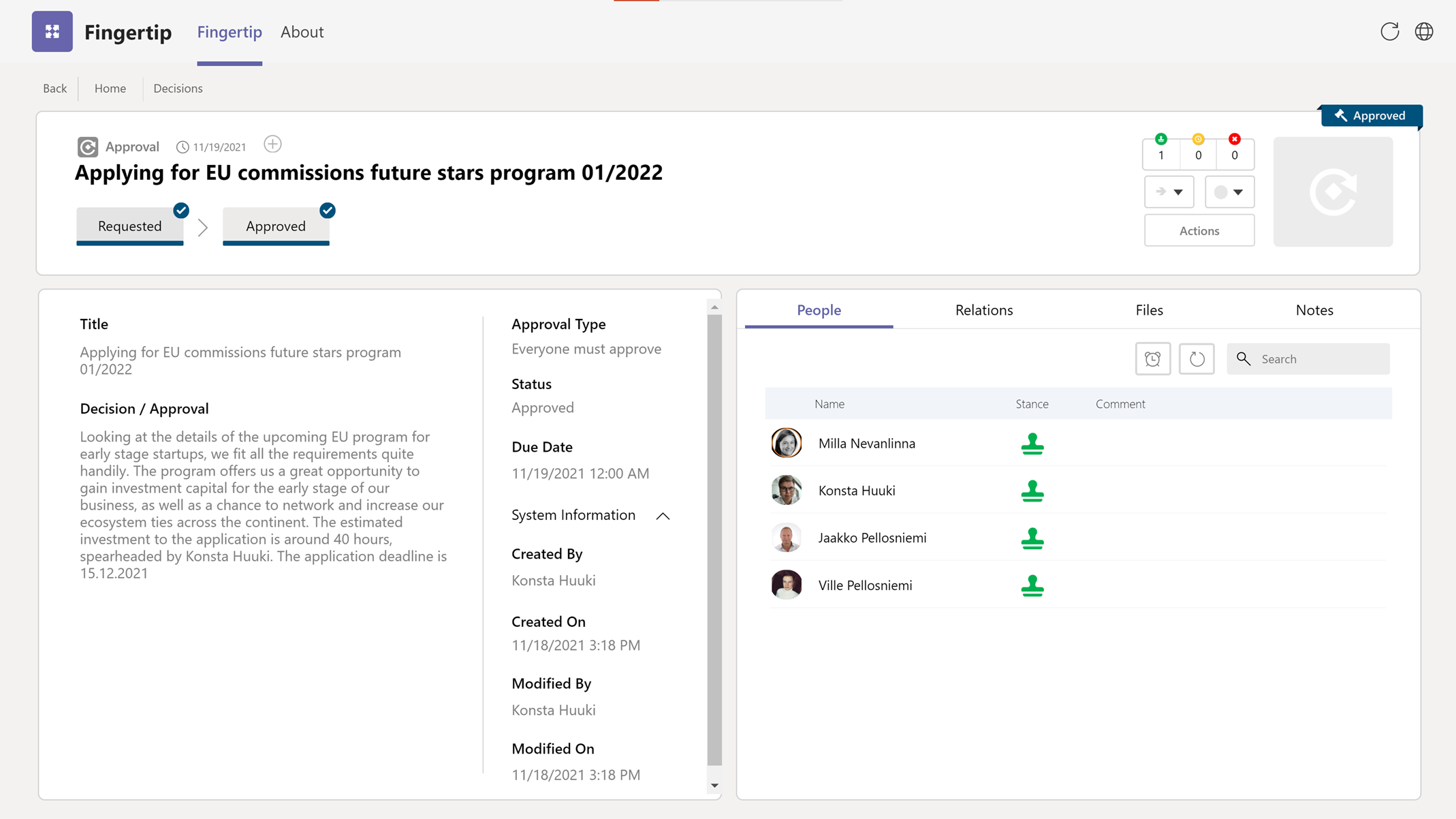 4. Done! You can now sit back and wait for the approvers to give their stances and comments