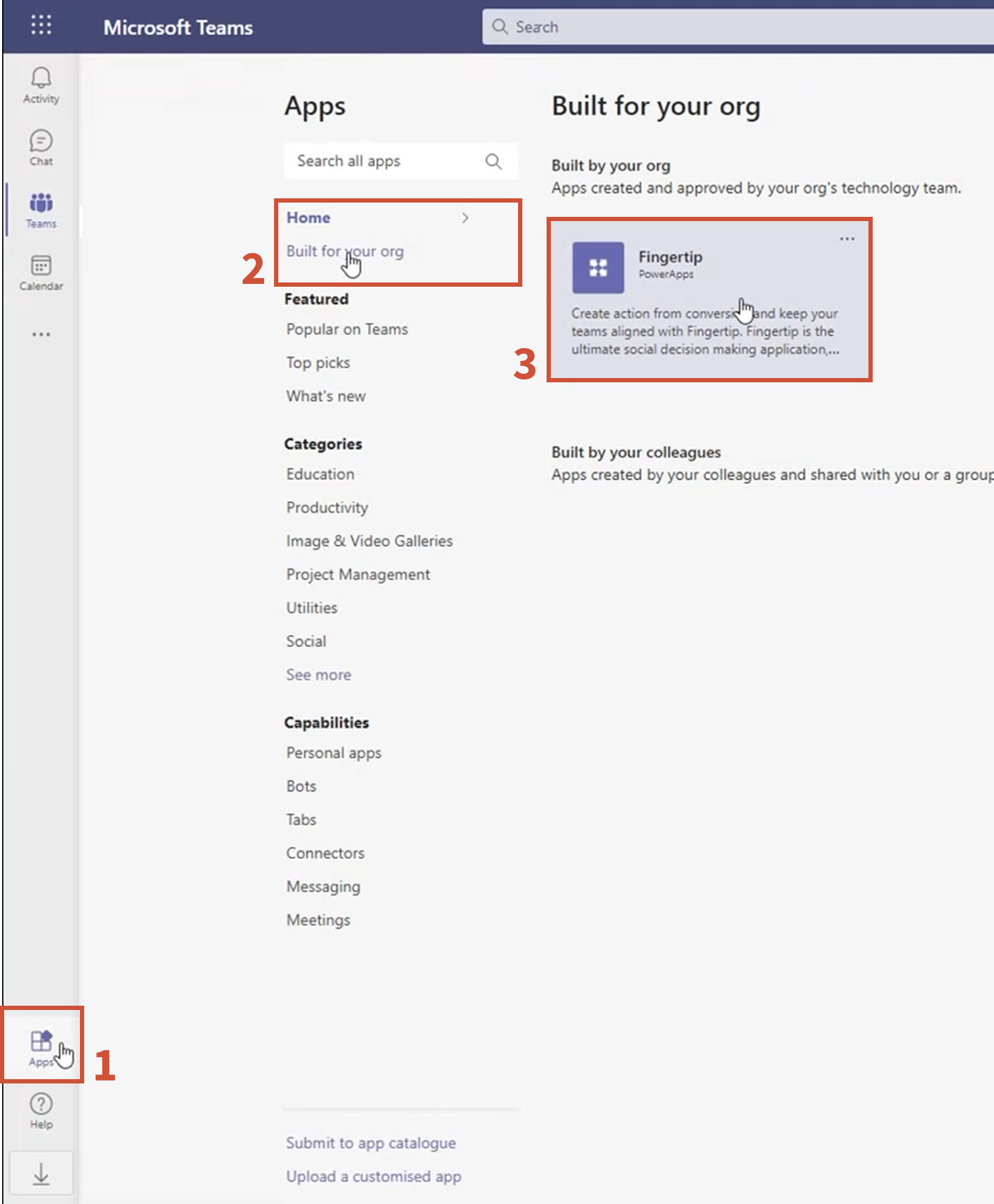 Start by clicking the apps portal on the bottom-left of your Teams interface
Select "Built for your org" to see all the applications enabled for your organization
Open Fingertip from the list


Select "Add", if you are opening Fingertip for the first time. This should say "Open", if you've opened Fingertip earlier


You need to allow Fingertip access to other Microsoft programs or it won't work properly. Click "Allow".


Success! After a loading screen, you will be redirected to your Fingertip front page. Be patient, the first load may take up to a minute.