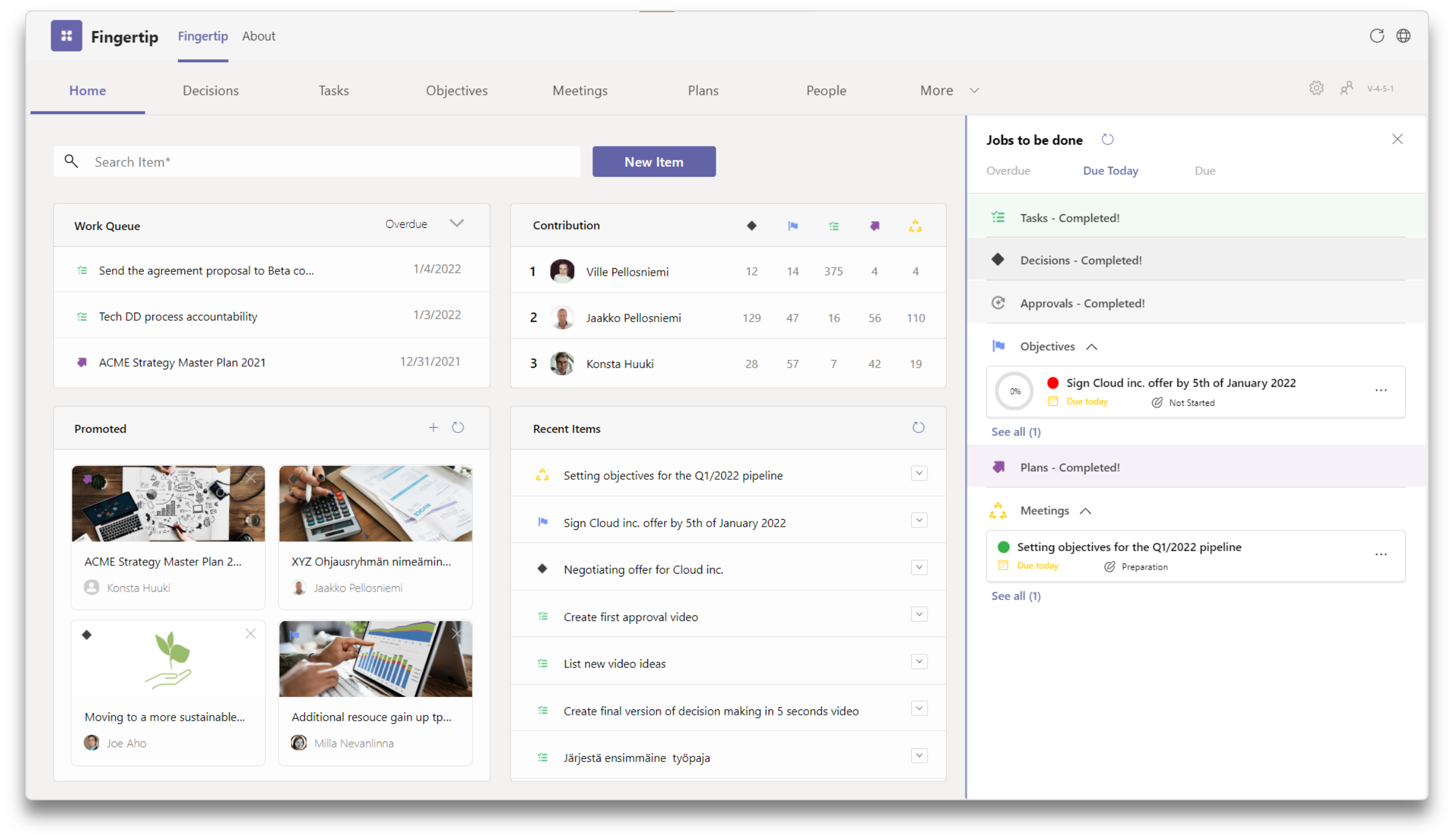 This is the Fingertip home page, starting point for your daily work.
See your upcoming tasks, recently edited items, items recommended by others, contribution by team members and jobs to be done.
Create a new item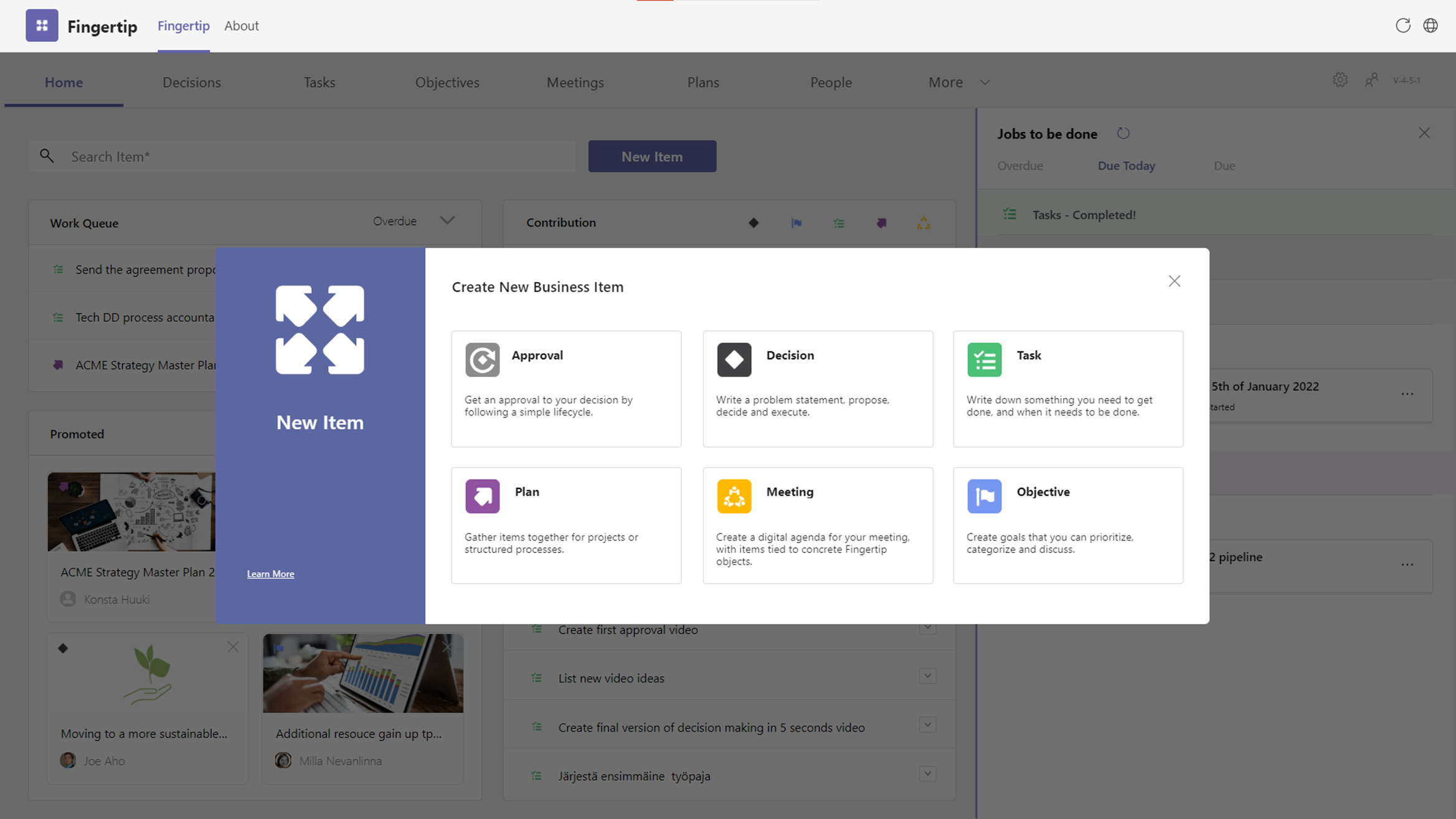 The New Item popup is perhaps the fastest way to get the ball rolling. Create new decisions, tasks, objectives or meetings transparently, and start collaborating!