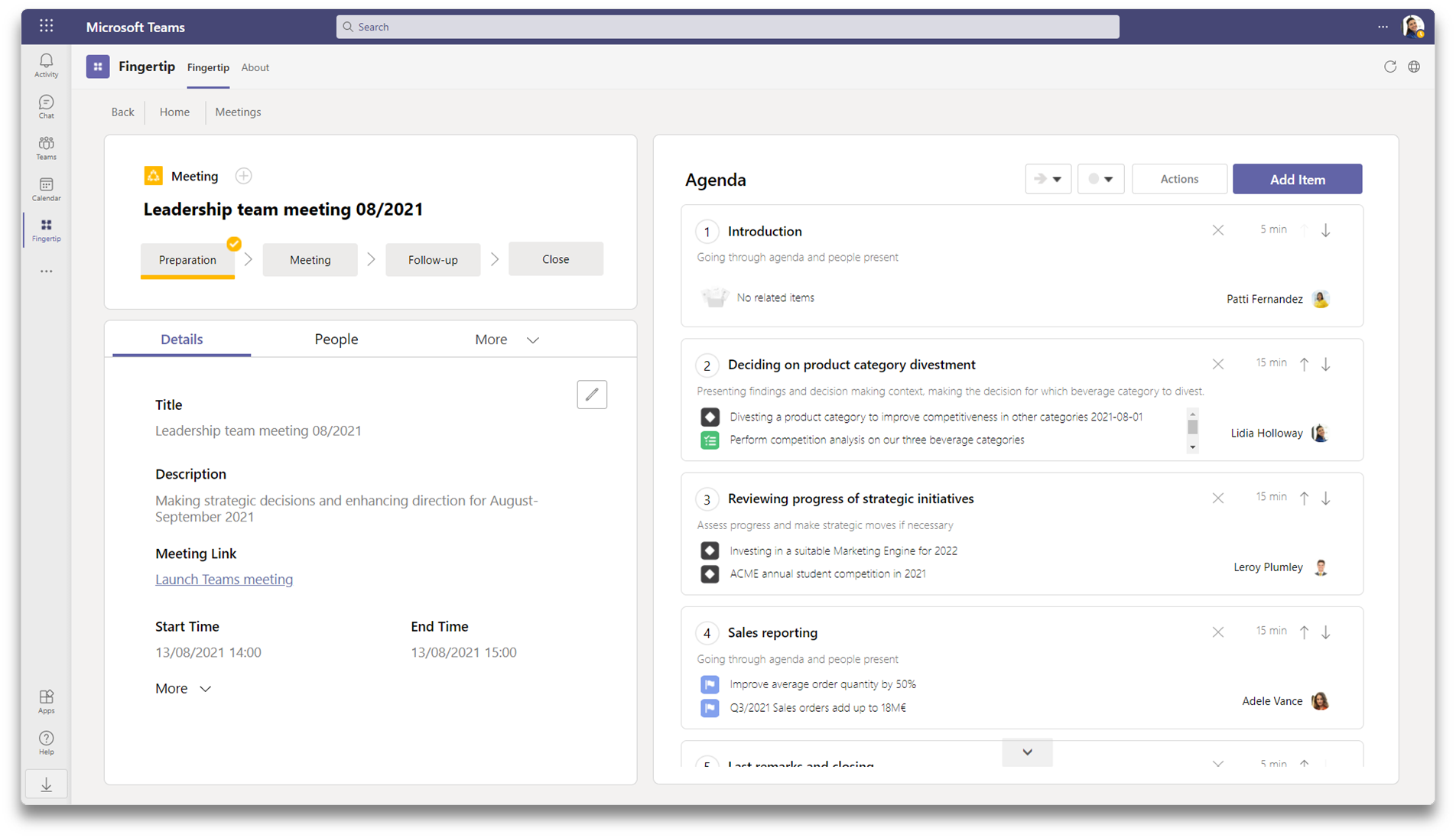 Make the most of meetings with Fingertip
Create a digital agenda for your meeting, with items tied to concrete tasks, decisions and objectives. Set timing and assign accountability, and ensure productivity during meetings!
Create a calendar invitation linked to your meeting, invite the relevant people and start collaborating asynchronously even before the actual meeting time.
Document the decisions you make and the follow-up items you agree on in Fingertip. Create measurable impact out of every meeting!
Getting started guides