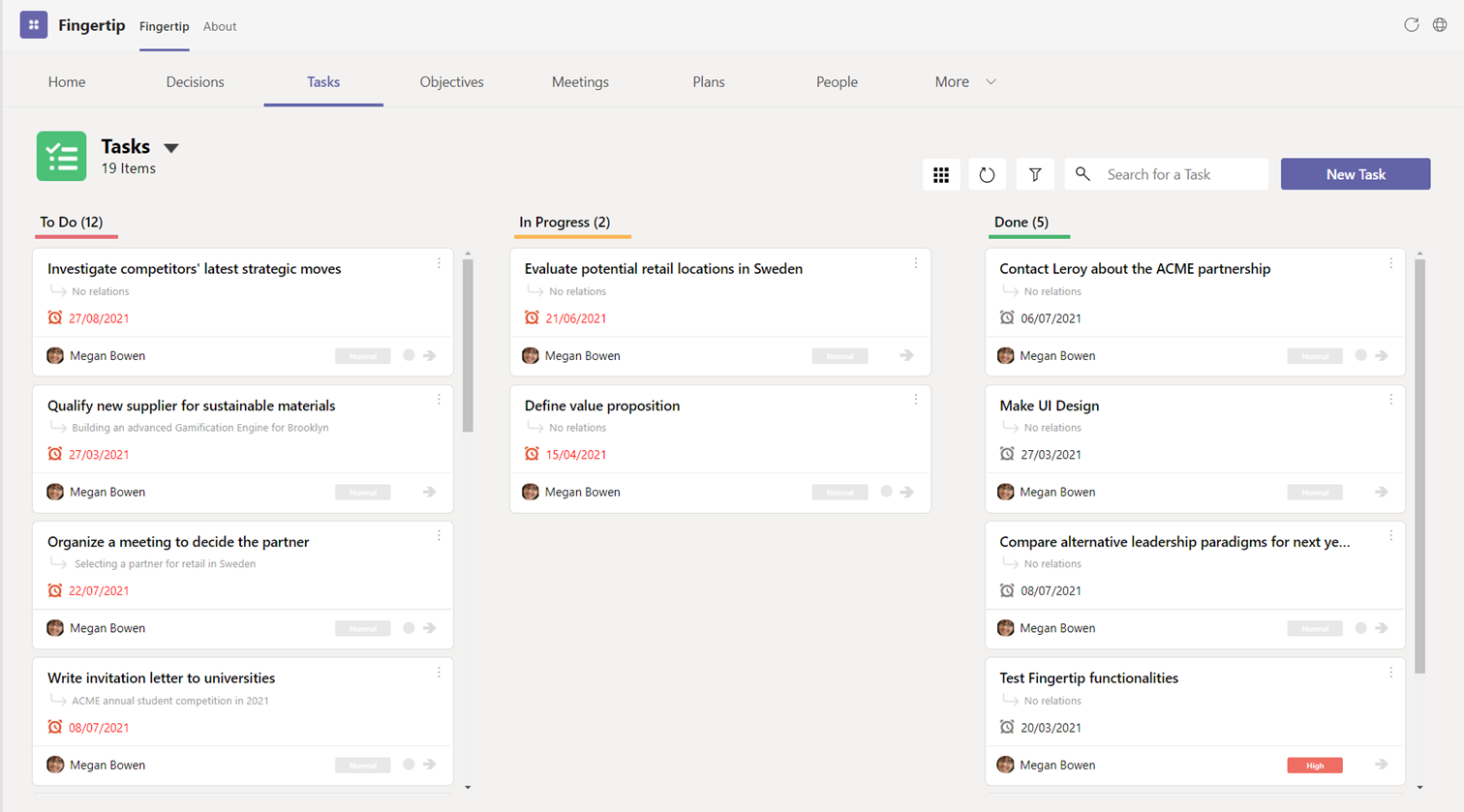 Create a new general task from the home page or the Tasks tab by clicking on "New Task"


Submit the required details: Subject, task owner and due date. Select whether you want to make the task public to everyone, and add more details in the description if needed.
Click "Create" and you're done!