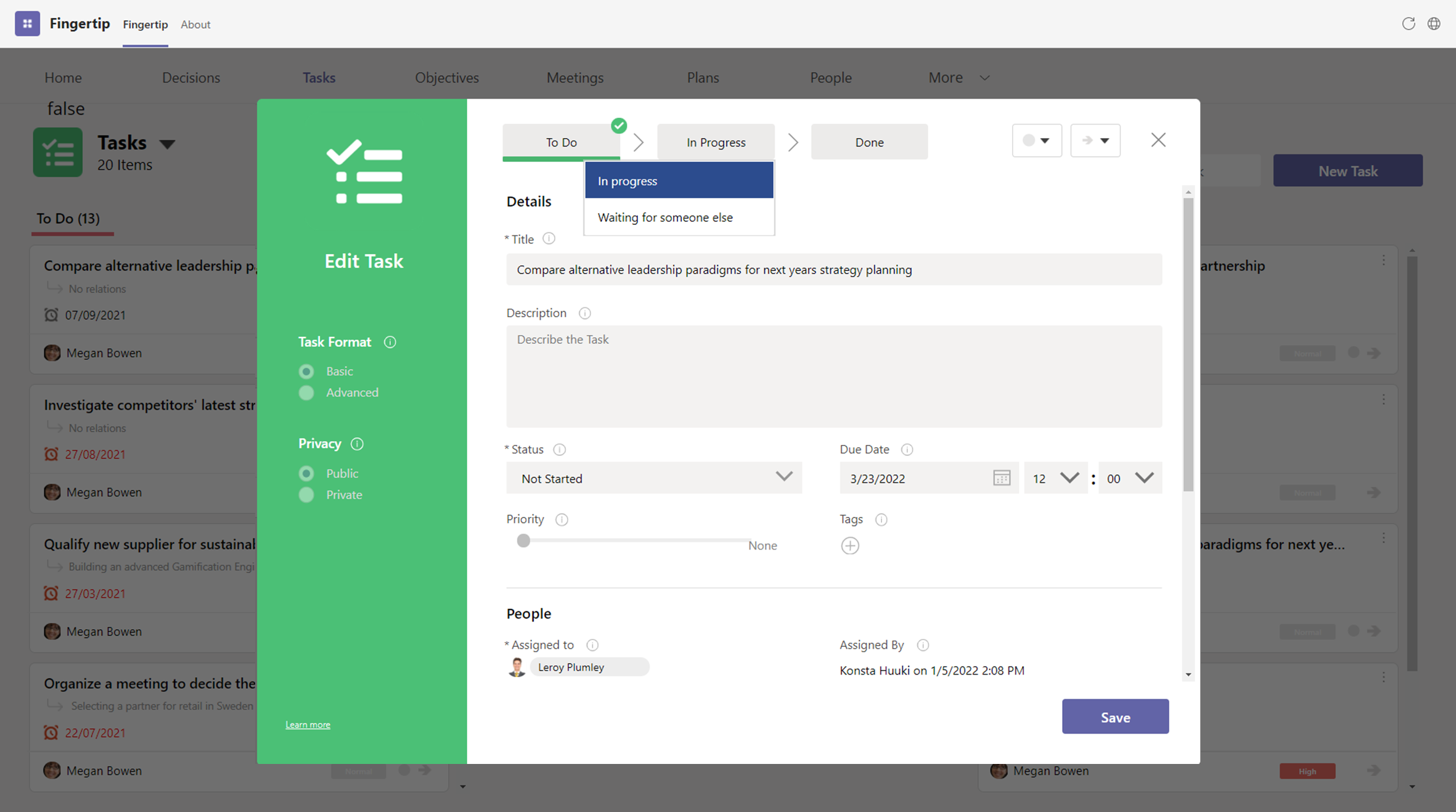 Open a task you want to update from the Kanban view in the Tasks tab.

Click on another stage on the life cycle, and select if the task is being done by you, or if you're waiting on someone else.



To complete a task, open it and click on the "Done" stage, and select if the task was completed, deferred or cancelled.


The Kanban view on the Tasks tab visualizes your task progress instantly!