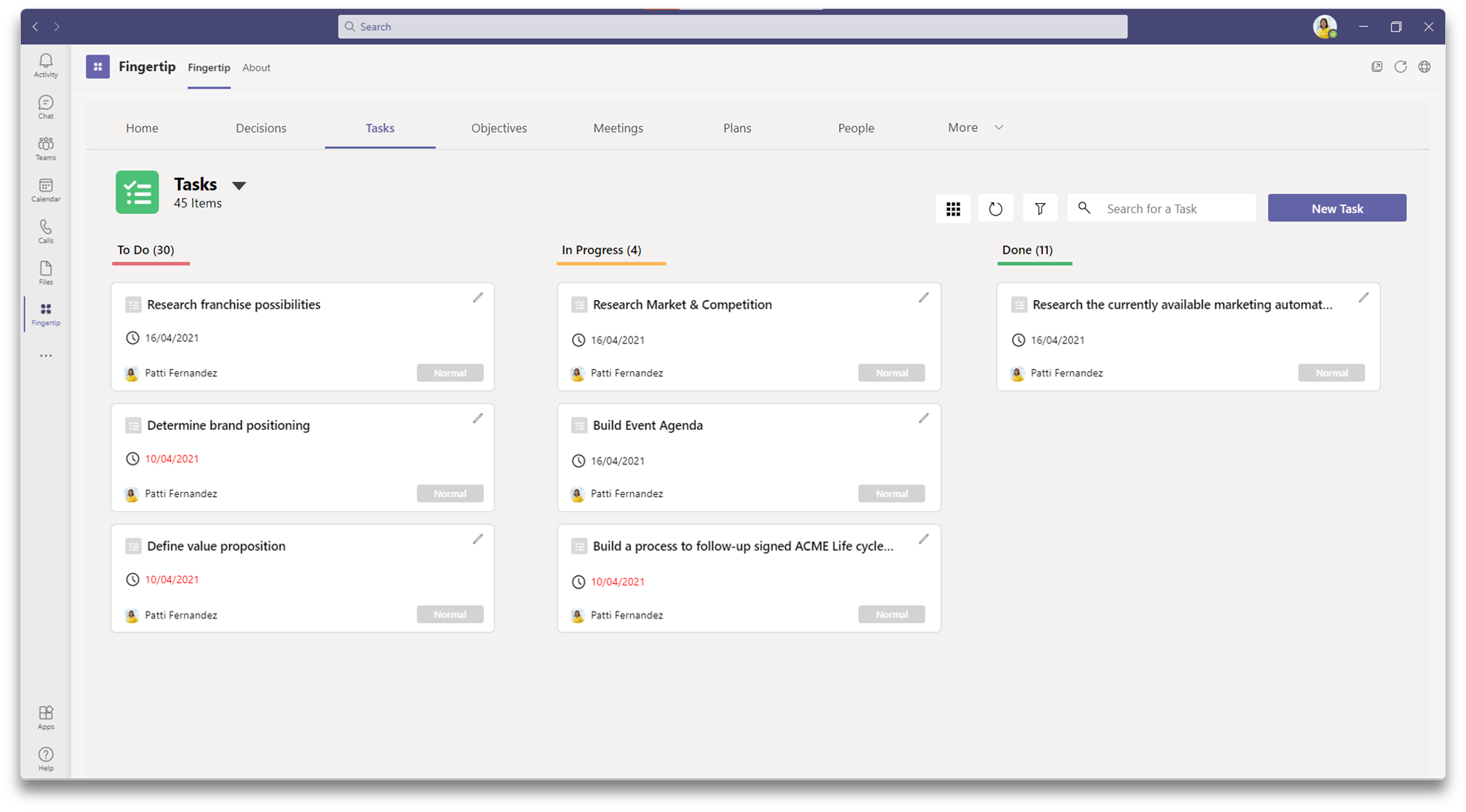 Task management focusing on doing
Assign tasks to yourself or to other users
Set a due date and follow the execution
Communicate the status with others with task stages
Display your tasks on a list or a Kanban board
Prioritize the most critical tasks
The Task undergoes three stages in its life cycle

Creation
You write down something you need to get done, and when it needs to be done. Then you can take it off your mind, freeing your brain capacity to another job at hand. Others are also able to see that you have the task on your to-do list.
Working on it
You change a task's status to "Doing" or "In progress", when you start working on it. This communicates to others, that the task is being worked on. In Fingertip, we have several descriptive statuses for this phase.
Closing
When the task is complete, or no longer relevant, you can move it to the last phase of its life cycle. This tells also others that the task is complete. It feels good, closing tasks, doesn't it? Remember to do it often enough so they won't stay forever in your to-do list!
Getting started guides