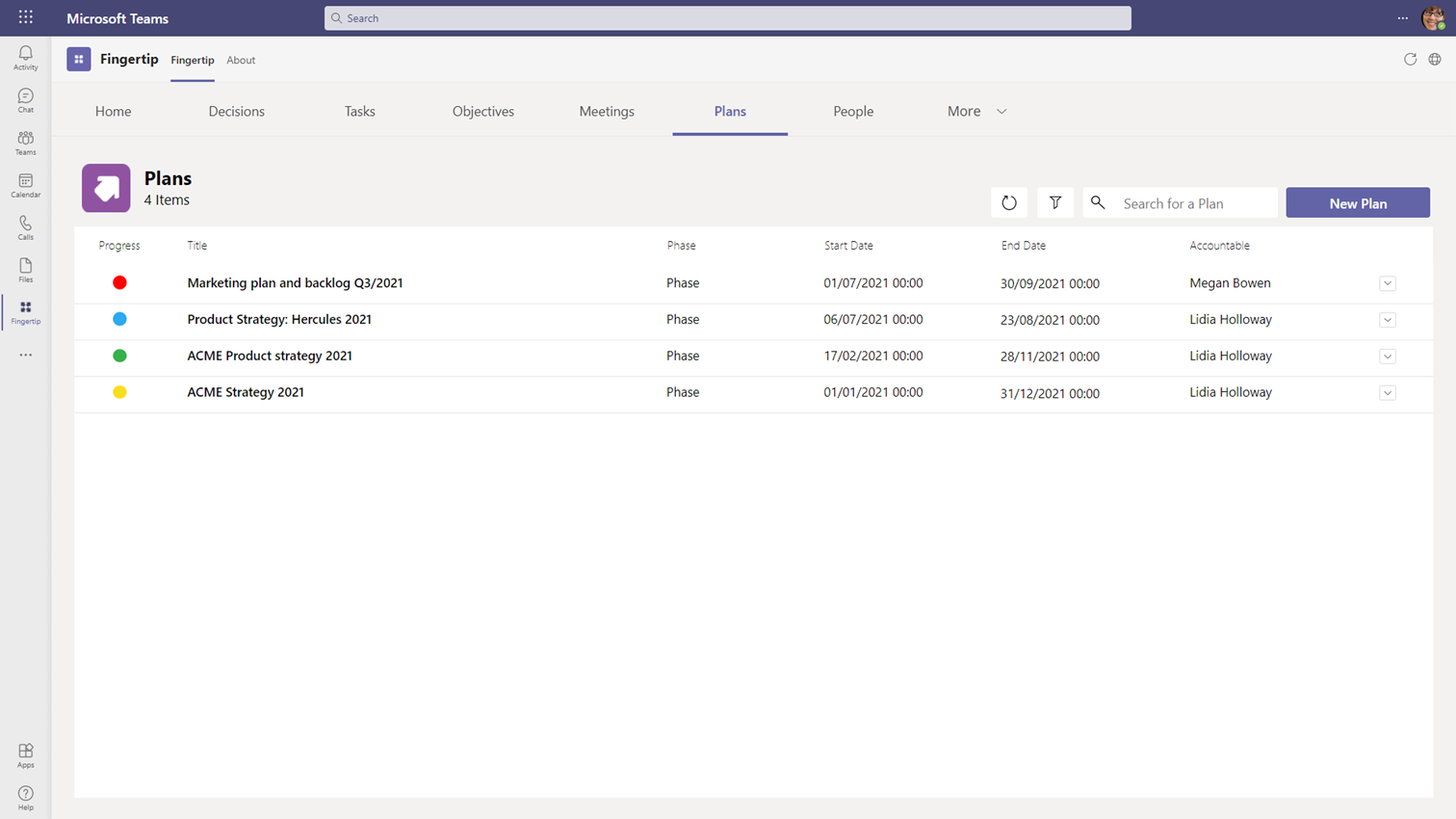 Start by clicking "New Plan", for example on the Plans tab



Enter the Name and Description of the Plan. Be unique and specific!

Click Next or head to the People tab to invite collaborators.

Note: Current version only supports a default 3-phase process, but more and customizable processes are on the way!



By default, you are the accountable for Plans you create. Invite here the people you need to share and collaborate in the plan with
- Responsibles (able to edit)
- Informeds (able to view)

Click Next or Timing –tab to continue



Set the start and end dates for when you expect the Plan/Project/Portfolio to be active.

Click Create to share the Plan with the invited people



Done! You can all now start adding content, tasks, goals, send messages and more within the plan.