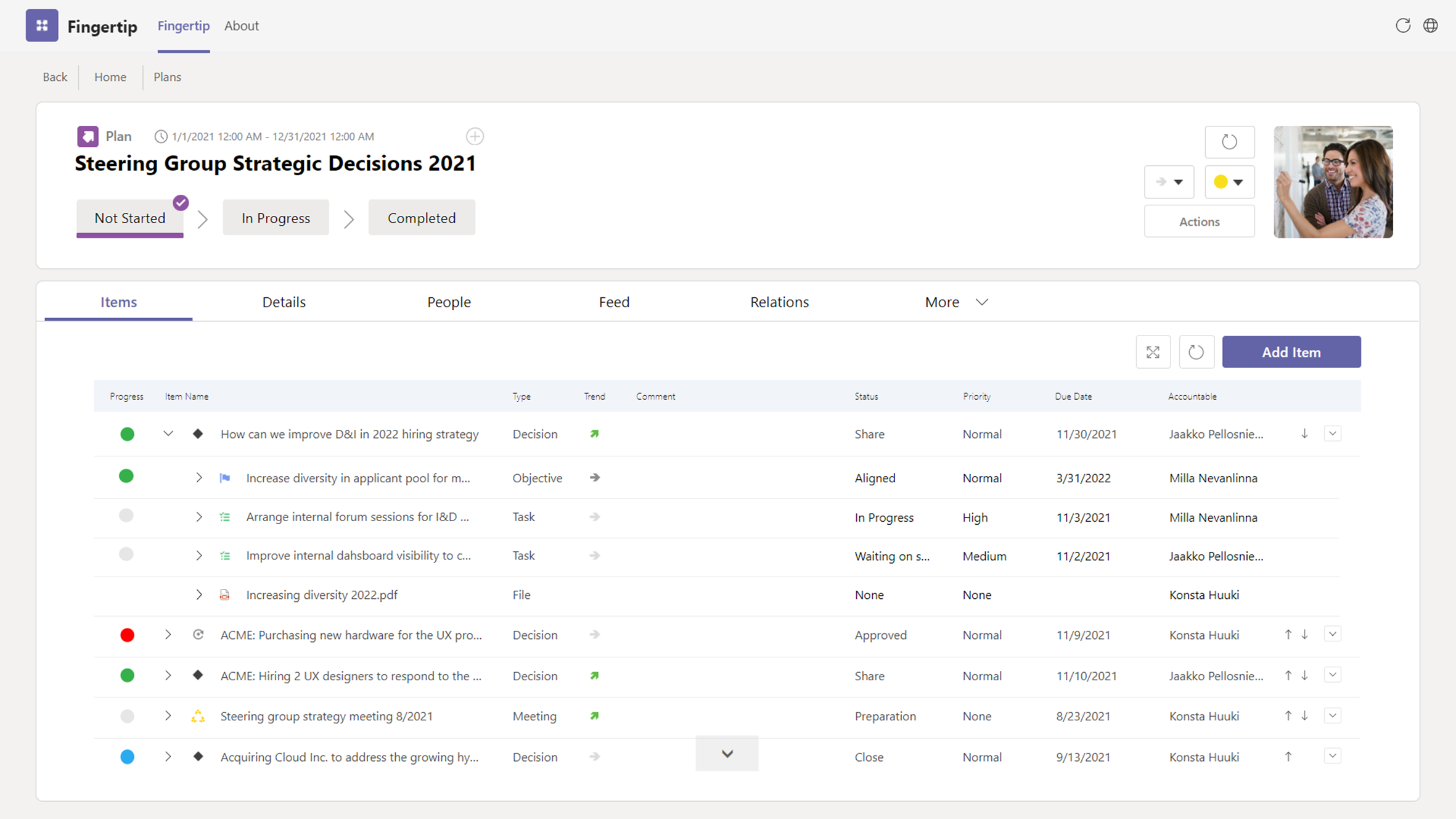 New items are created from the same menu from where you add existing ones: Click Add Item.



Instead of touching the search attributes, click the New Item button on the right



Select the item type. In this example, we will go with Task.


Add the relevant details as explained in the other step-by-step guides, and click Save.


The item has been created, and will be added to the Plan, once you press the Add Items button.


Done! The newly created item has been added to your plan.