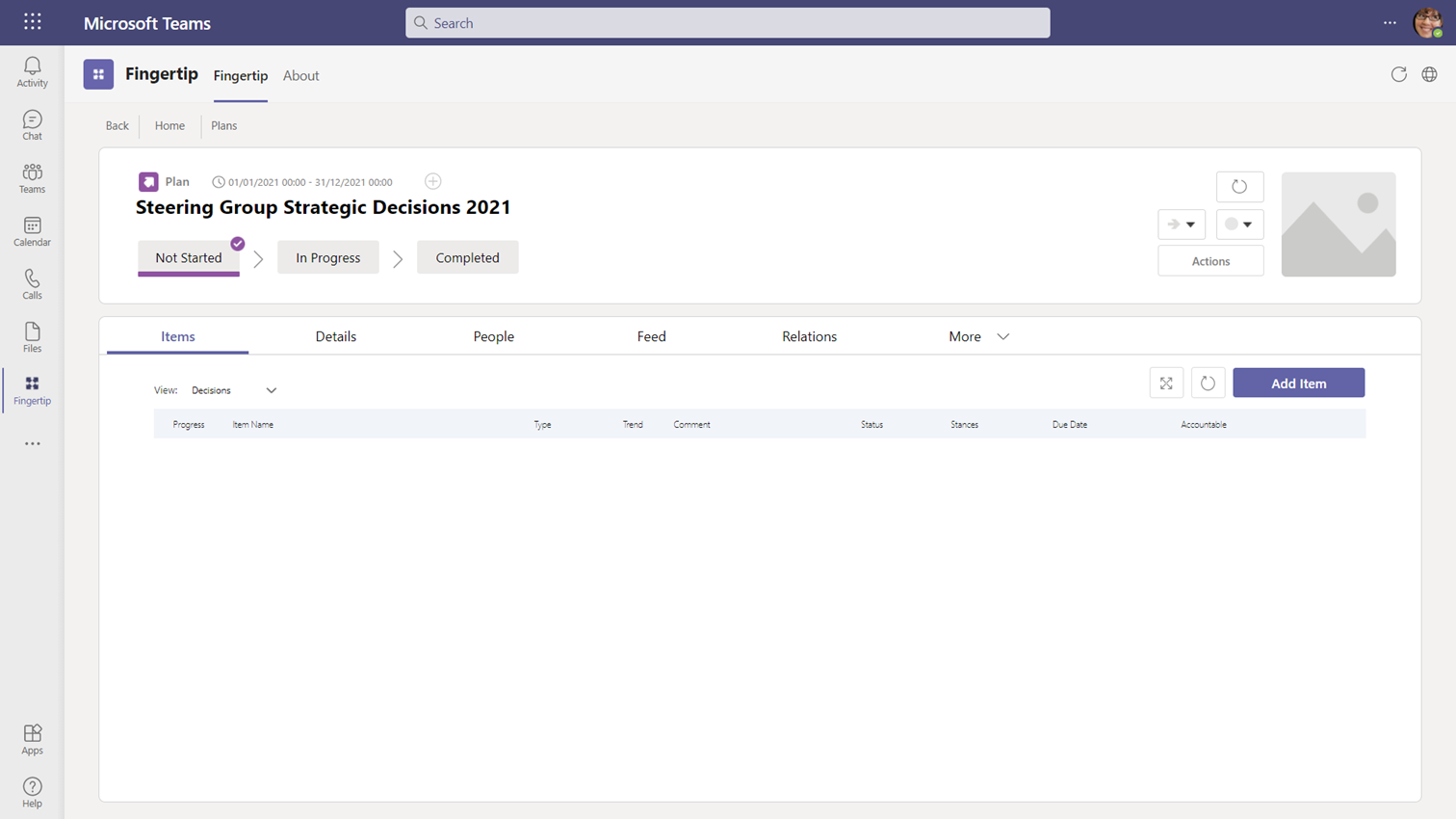 To add items to the Plan, start by clicking the Add Item button to the top right of the items list


When adding existing items you need to first select the item type from the left-most dropdown menu



The middle menu shows the most recent items of the selected type. You will only see items shared to you. You can also type the name or a keyword from the item you want to find it.



You can add multiple item types simultaneously to your plan. When you're happy with your selection, click "Add Items"



Done! Your items are added to the items list.

Tip: You can also expand single items from the arrow on the left to see related items to that item!

Tip: Change the order of your items from the right hand side.