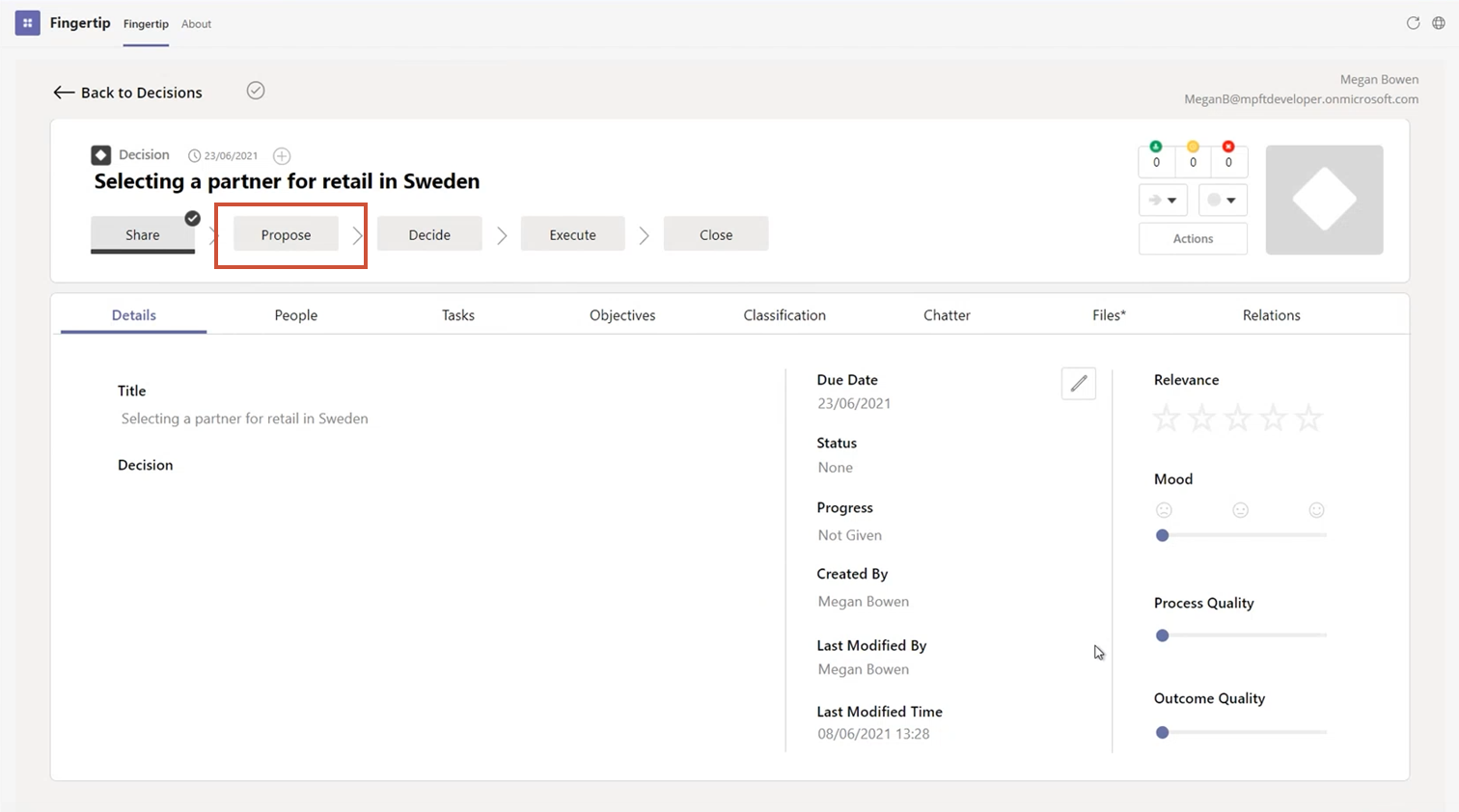 When you are ready to request stances for a decision proposal, you can prompt the participants by moving the decision to the proposal phase. Click on the "Propose" stage on the life cycle to open the Proposal-popup


Write an actionable decision proposal with responsible parties and due dates to be approved.
You can optionally add files to be approved alongside the proposal
You can optionally support your own decision proposal when asking stances from others by ticking the "Give your stance automatically" checkbox"
Click "Propose" when your done.


Done! Now all that is left is wait for the participants to answer the call.