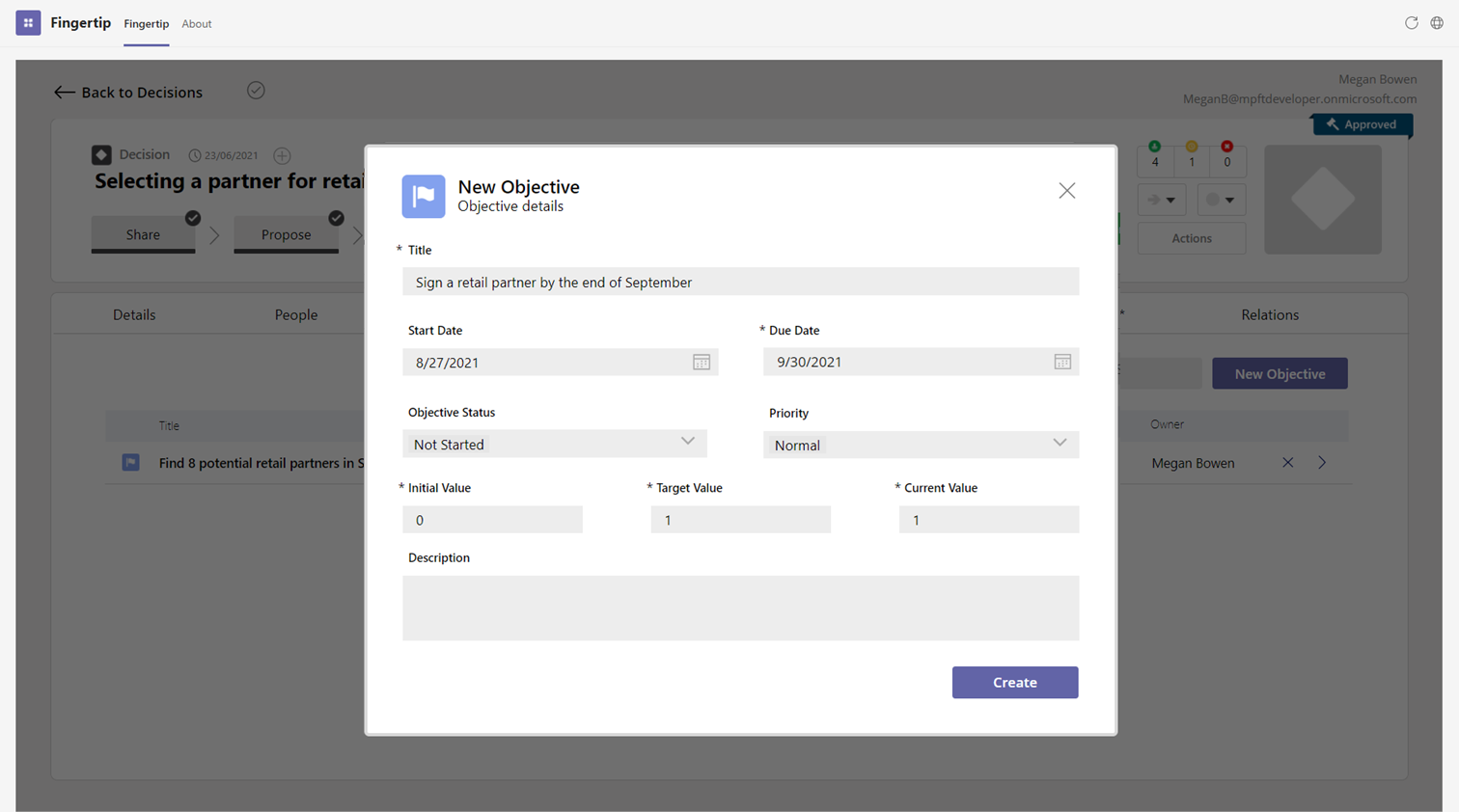 Create objectives for your decisions in the objectives tab.

Select New Objective and set a target you want to reach

Fill in the rest of the details



Objectives will be visible to everyone in the decision. To update an objectives progress, click on it to open the objective item.


Update the objectives status by clicking on the separate stages in the life cycle.


To update the objective value, click on "New value"


Enter the updated value for the objective, as well as the date it was achieved on


Done! The chart will visualize your objective process over time.
Bonus: You can also follow the objectives and key results methodology by setting up numeric key results within the objective, which will be counted against the progress!