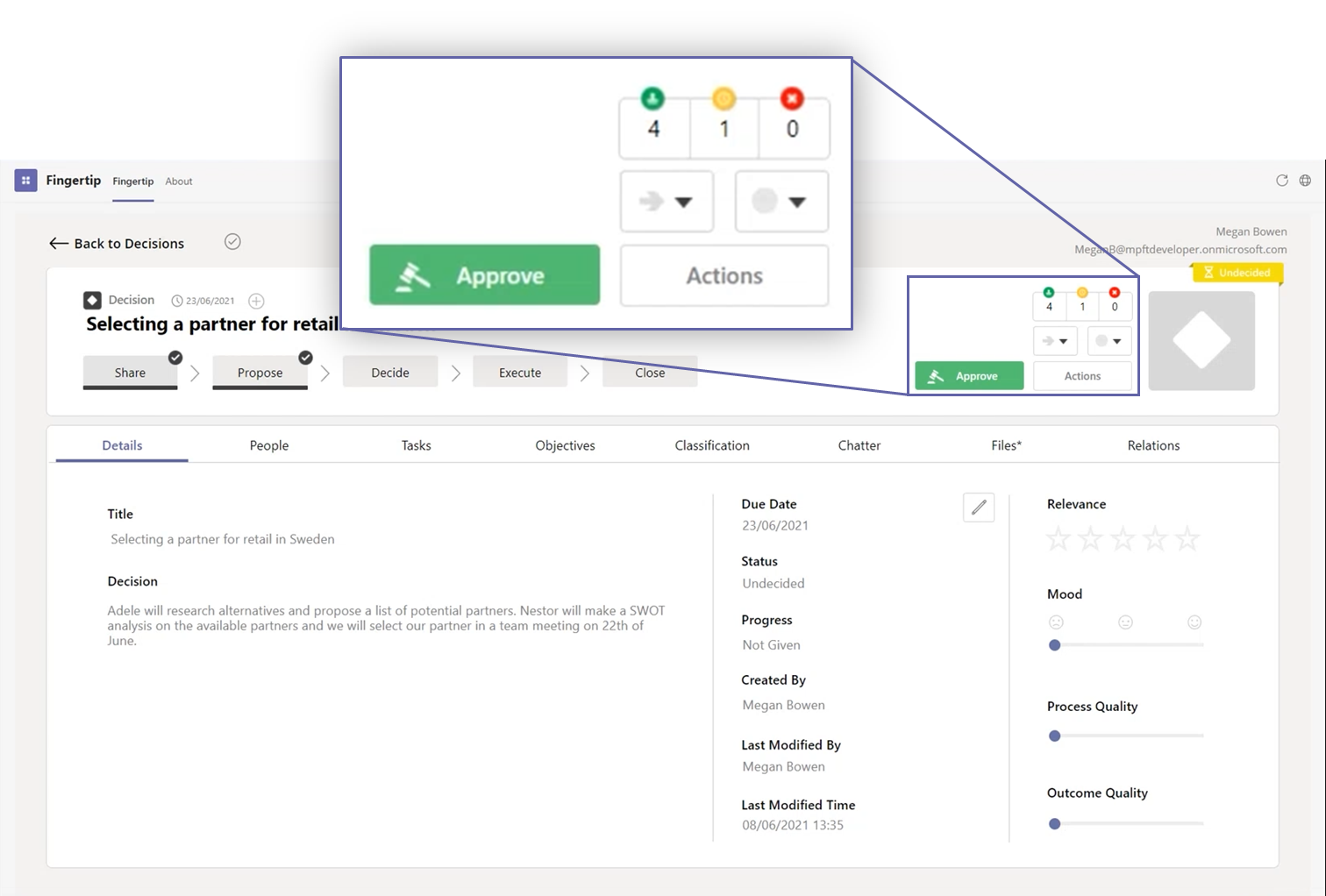 You will see a summary of stances in the decision header. Once you are ready, you can click "Approve" to approve or reject your decision proposal


The people tab also shows the comments from decision participants for you to review before approving


In the approval popup, you can add a comment regarding your decision and the click "Approve" or "Reject" to make the decision.


As you see, your decision is now approved, and you are ready to move on!