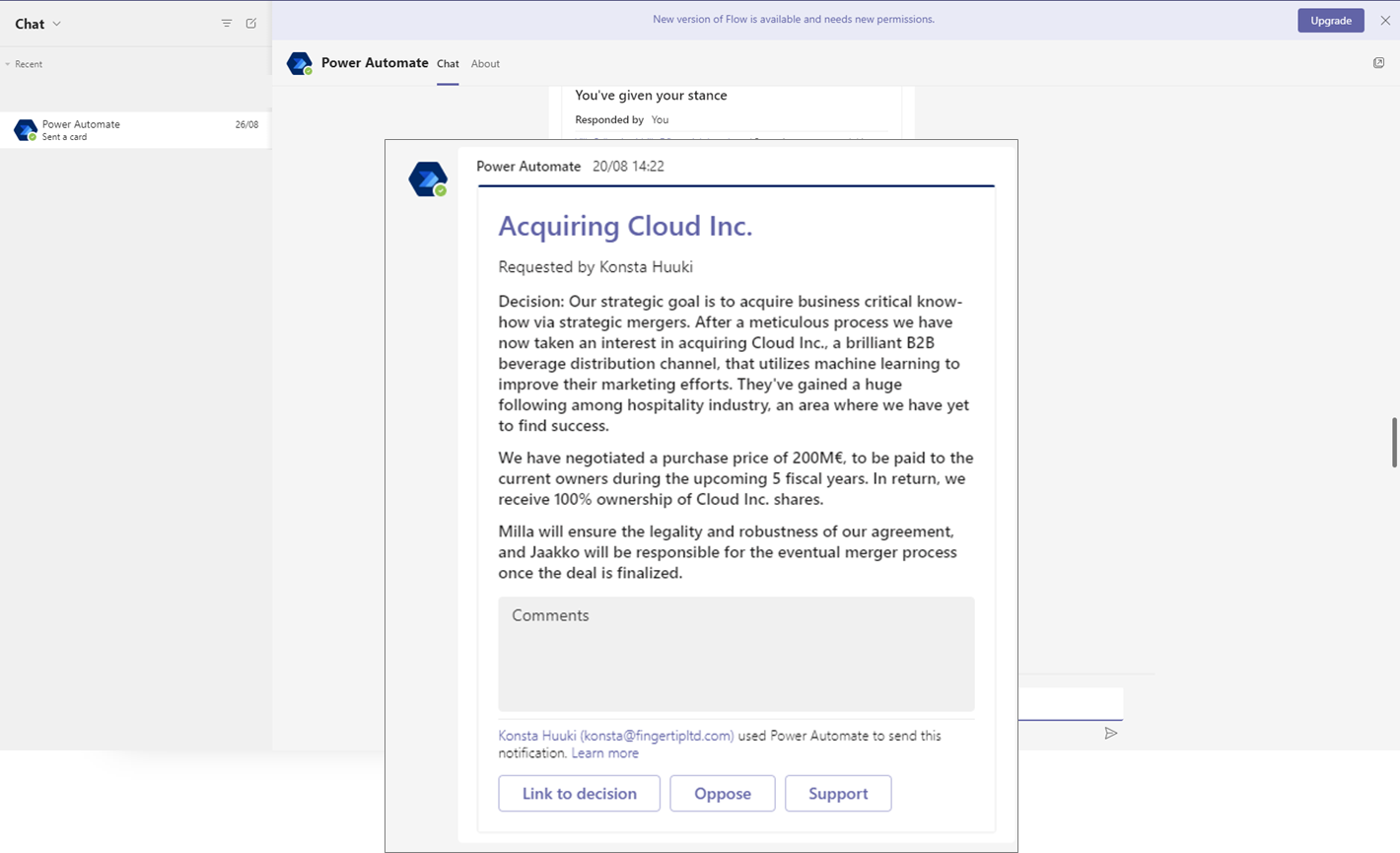 After somebody proposes a decision you are part of you will get a Flow message. You can either comment and support/oppose then and there, or review the decision item in Fingertip.


The proposed decision should be in the recent decisions box, or you can locate it in the decisions tab


The yellow clock -icon represents the decisions you are expected to give a stance on.


After opening the decision item, you will see a green "Stance" button. Review all the contents within the decision before giving your stance.


You can include a comment with your stance when you support or oppose the proposal.
Click on the stance you wish to communicate to the decision owner.
Done. The decision stakeholders will see your stance, as well as your optional comment. Just sit back and wait for the decision to be approved or rejected.