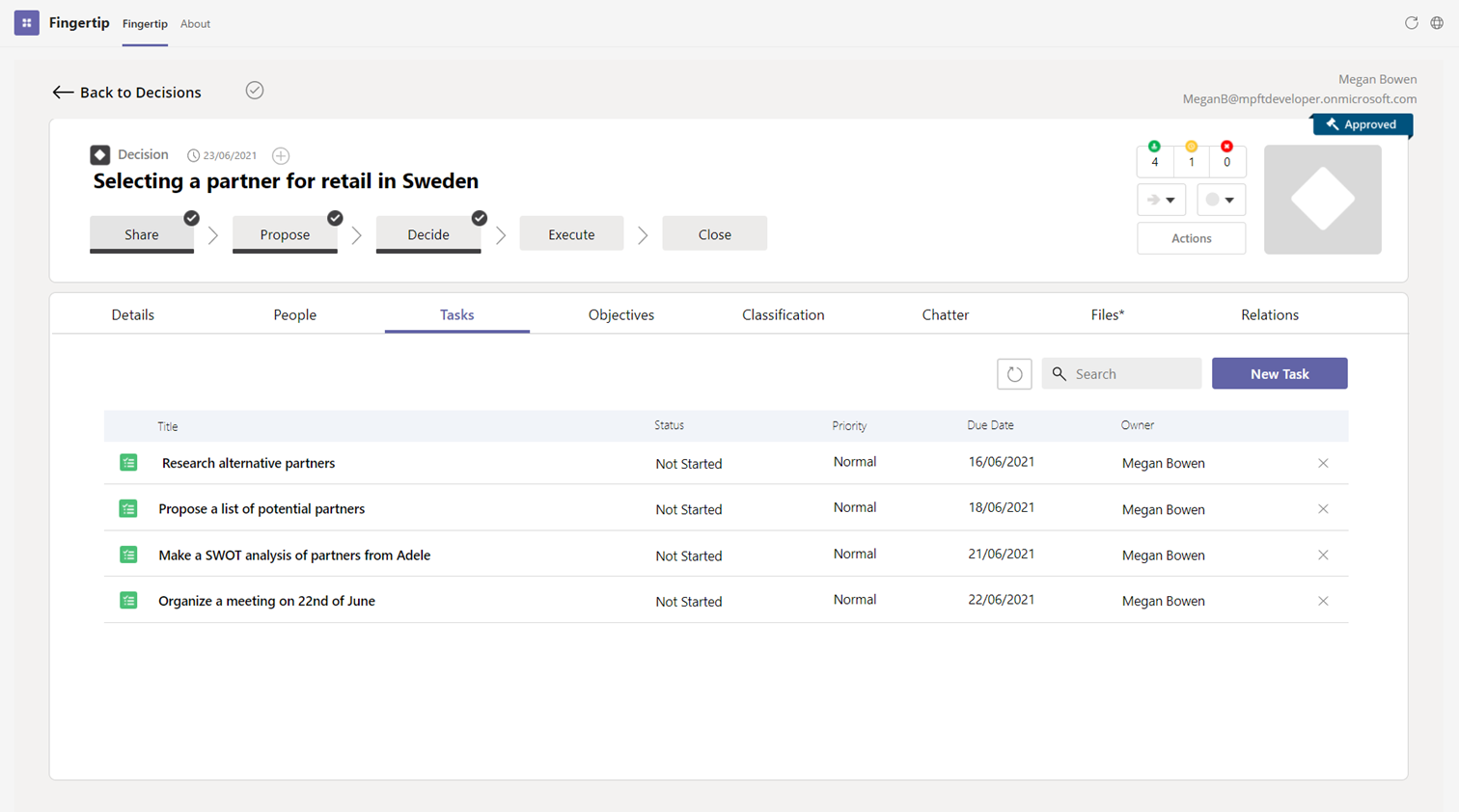 You can add tasks to decision participants at any stage of the decision, but it's the most natural to start completing them after a decision is made. Head to the Tasks-tab and click on "New Task" to create a new task.


Create an actionable task, set a due date, priority and assignee, and click save. Any additional details may be written to the description box.


To update task status, just click on the task in the list and select a stage from the popup. Your task status will be instantly visible to everyone!