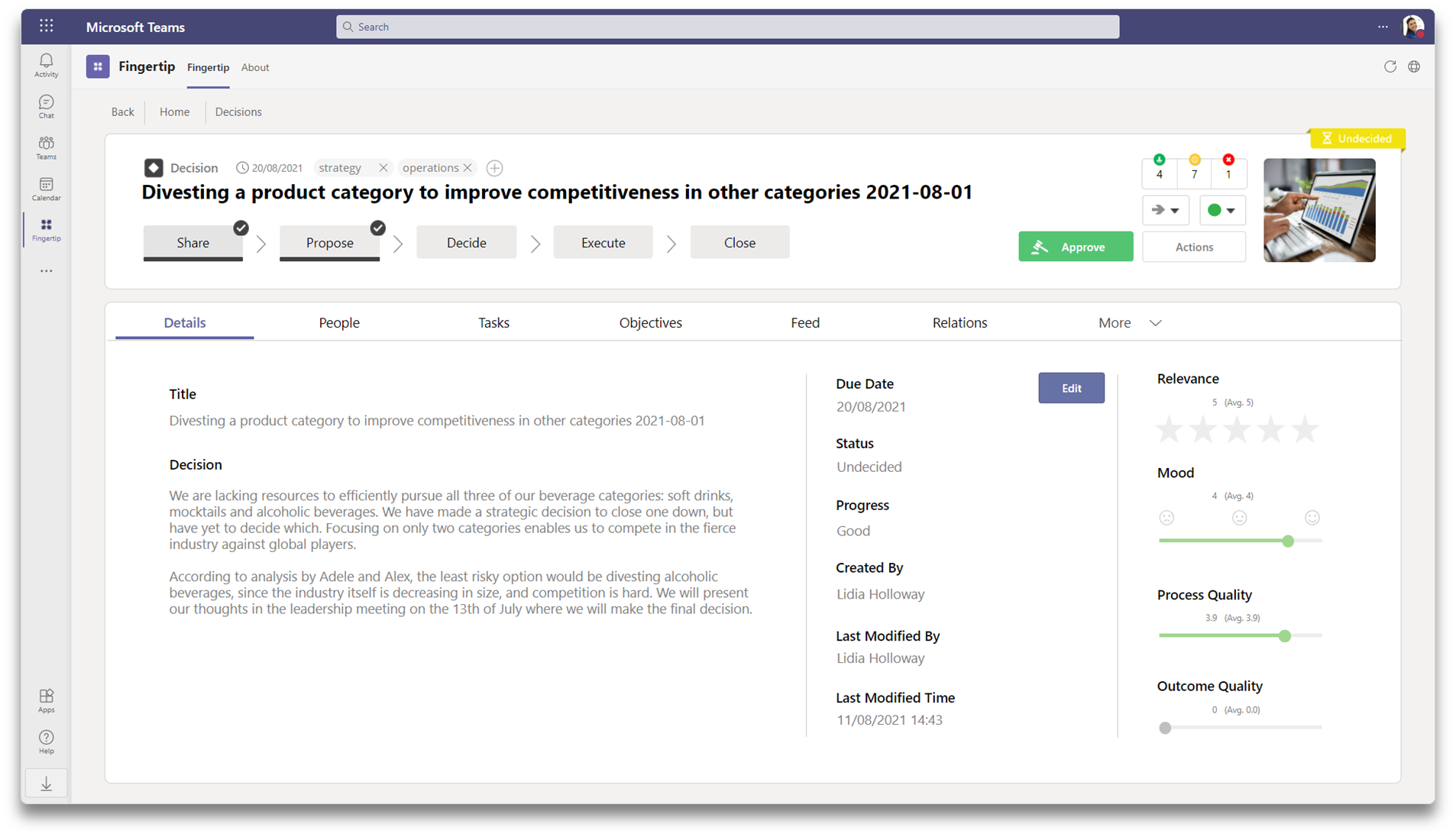 Fingertip gathers all the phases of decision making into one process.
Write a problem statement, propose, decide and execute
Use Responsible role to gather the right stakeholders together
Document, create an audit trail and allow transparency with purpose
Solve many types of problems flexibly with a documented, agile method.
Include tasks, files or links to other systems
Decision Life Cycle

Decision making is not only about the action of deciding, but rather the entire process from the very beginning to the bitter end: Share, Propose & Decide, Execute and Close.
From describing the decision all the way to closing it, all that is relevant is included in the life cycle. The life cycle of a decision is the basis for better decision making quality.
Getting started guides
How to give a stance to a decision
How to manage tasks in a decision