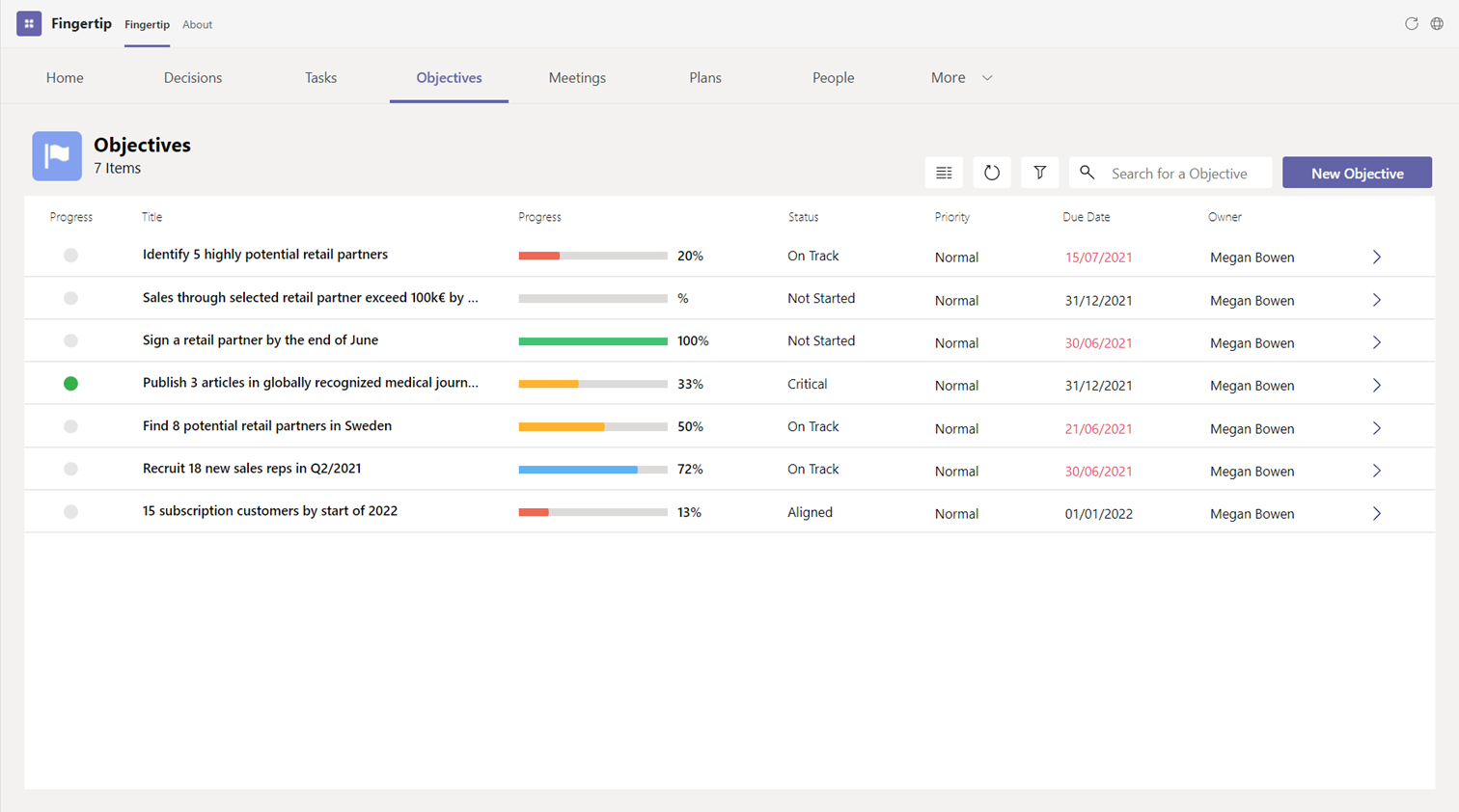 Create a new general objective from the home page or the Objectives tab by clicking on "New Objective"


Insert the required inputs: Title, start date, due date, initial value, target value and current value. You can also put additional details in the description field.


Select who to share the objective with – who are responsible alongside you to ensure the objective is reached.
Click Create to Share the new objective.


Done! Remember to update the objective value to let people know how you're progressing.