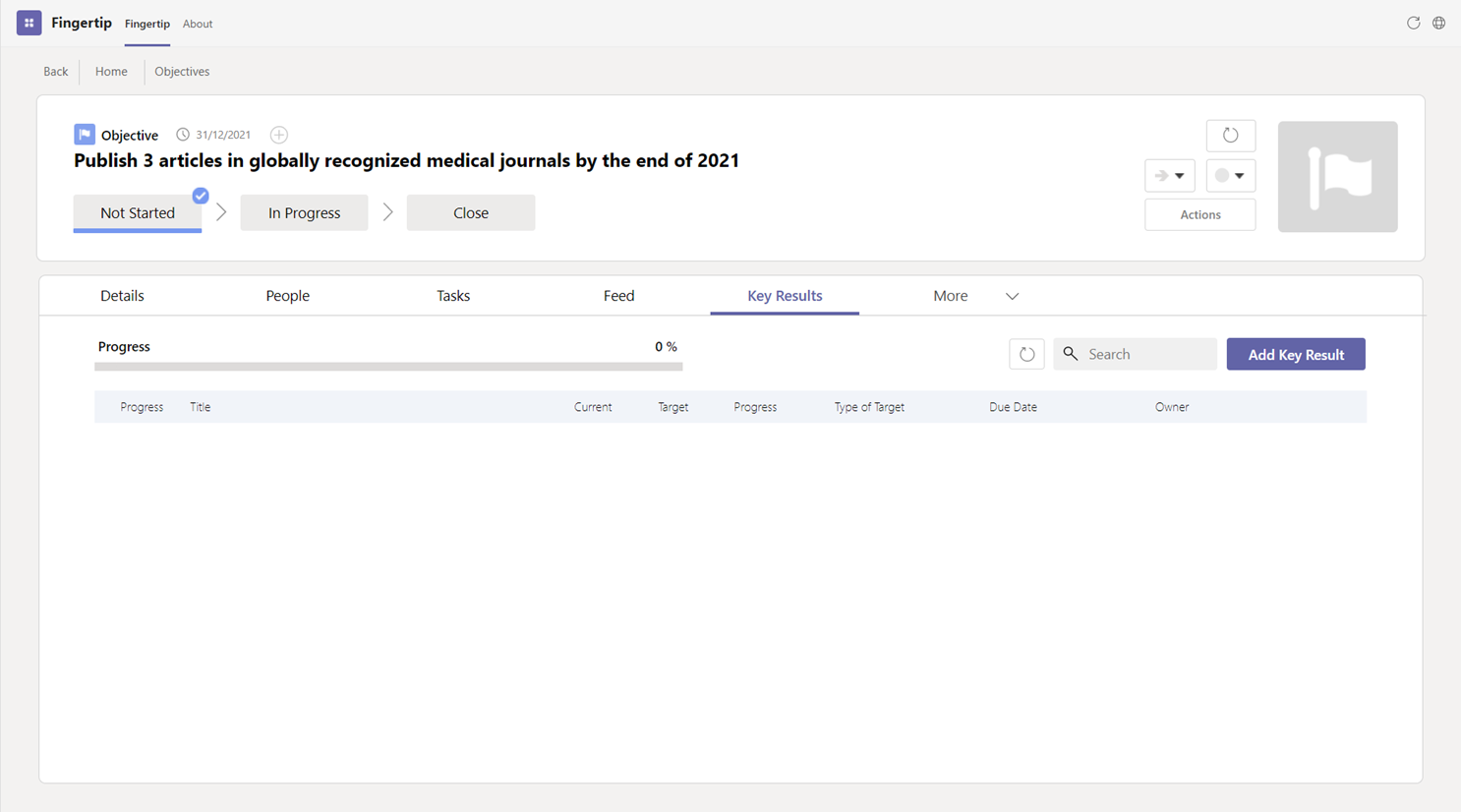 If you're following the OKR methodology, you can add Key Results to your objective from the Key Results tab


Press the add key results button, insert a title for your key results, set the timing, and select a type of target you are looking to achieve.


Set the accountable and press Create to share the key result with other people responsible for the objective


Done! Key result progresses are calculated towards the objective's total progress.