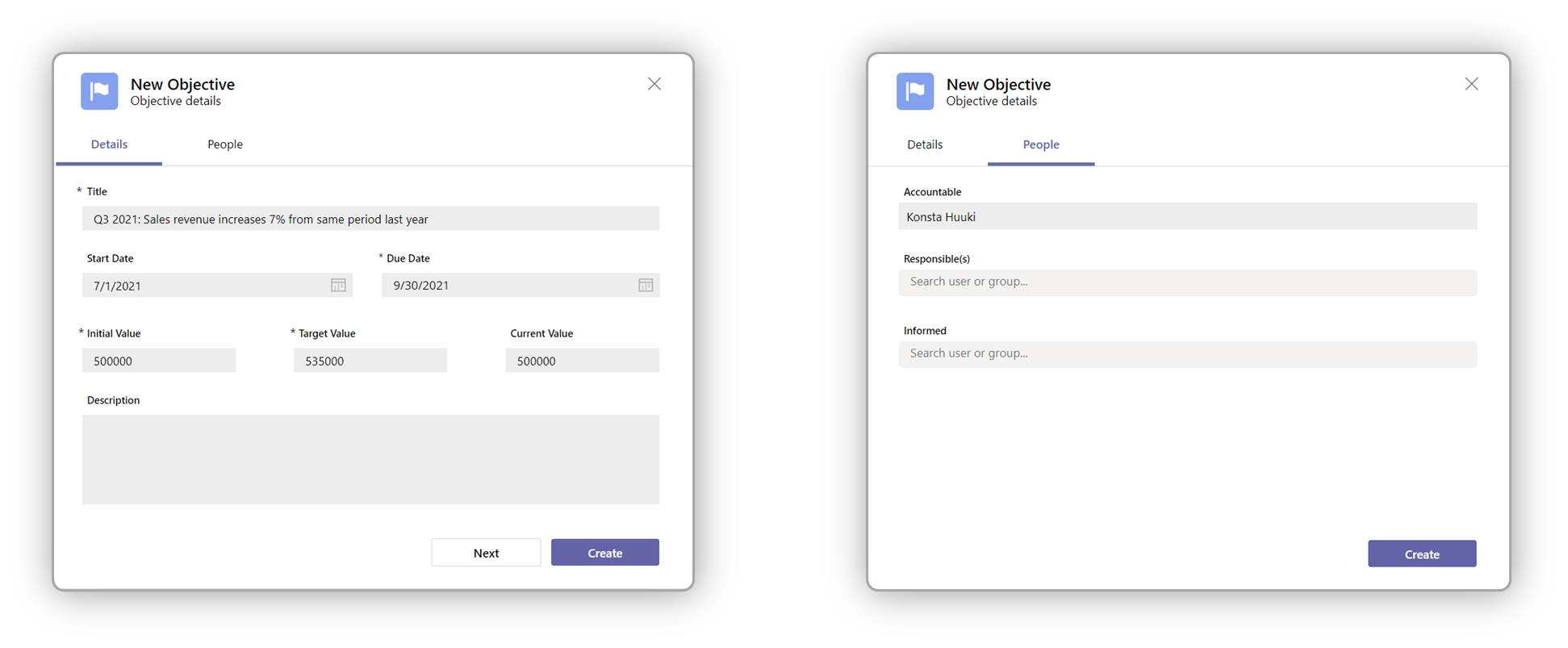 Enter a Title and Description for your Objective. Set the timing when you started to measure progress and when you will end. Insert the starting value, target value (and optionally current value). Describe more important details for the Objective if you want.


Switch to the people tab by clicking Next, or by navigating from the top


Add Responsibles (able to edit) and Informed (able to view) people to your Objective


Press Create to share and start measuring!