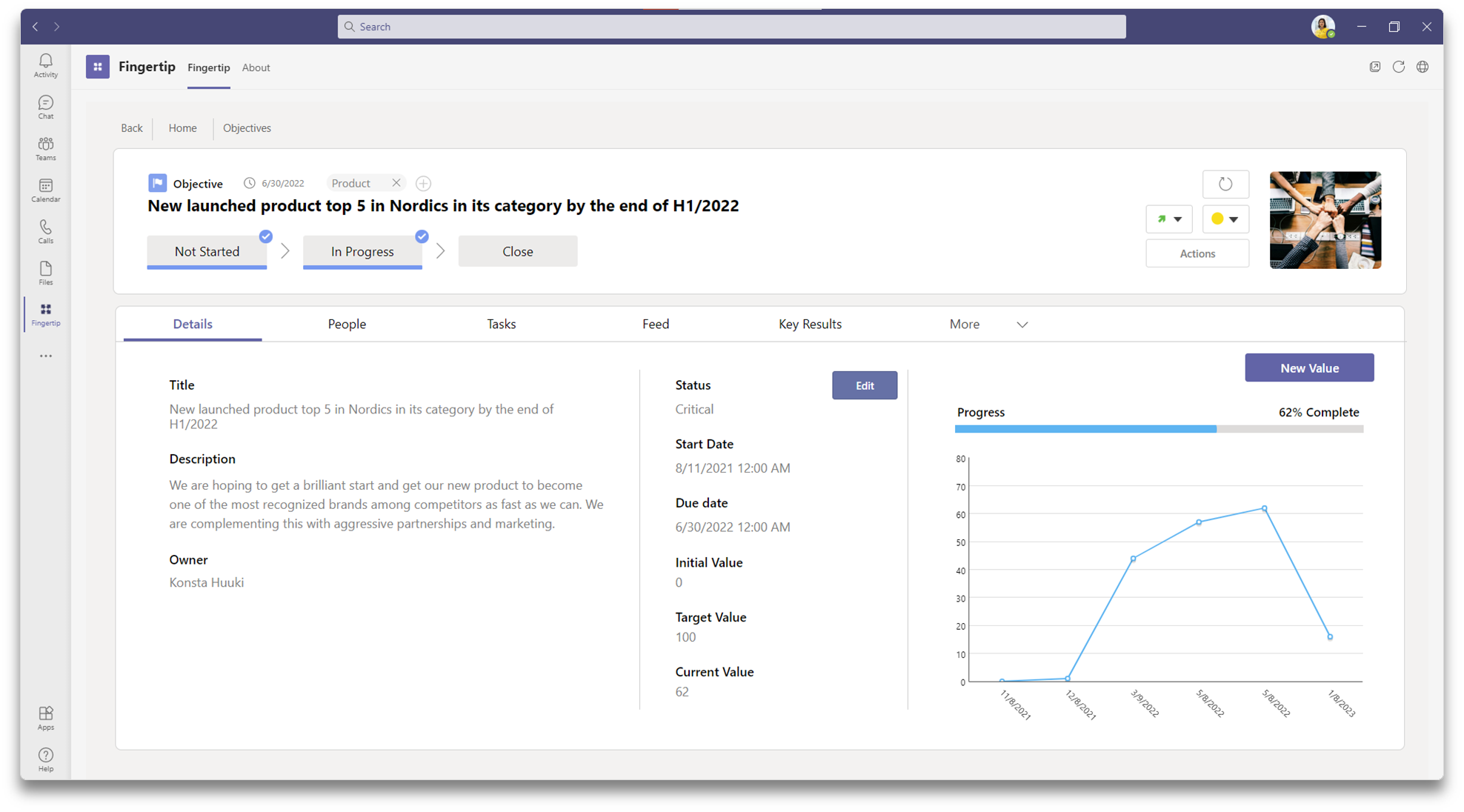 Ensure focus and alignment with Fingertip Objective
With Objectives you can create goals that you can prioritize, categorize and discuss.
Fingertip objectives are numeric, measurable and inspirational goals with high ambitions.
A comprehensive, holistic system for managing objectives and linking them to daily operations.
Boost motivation and engagement in employees and increase organizational performance.
Objective Life Cycle

Not Started : Initial drafting phase
In Progress : Objective being measured. Can be marked On Track, Behind, Aligned or Critical.


Close : After the follow-up period and evaluation the Objective can be closed. Defined as Completed, Postponed, Cancelled or Not Completed upon closing.
Getting started guides
How to manage tasks in an objective